Displays the Global Resources dialog (screenshot below), in which you can:
•Specify the Global Resources XML File to use for global resources (Definitions file).
•Add file, folder, and database global resources (or aliases)
•Specify various configurations for each global resource (alias). Each configuration maps to a specific resource. (Edit a global resource to do this.)
•Open From Server and Deploy to Server, respectively, enables you to open a global resource from and deploy a global resource to a MobileTogether Server.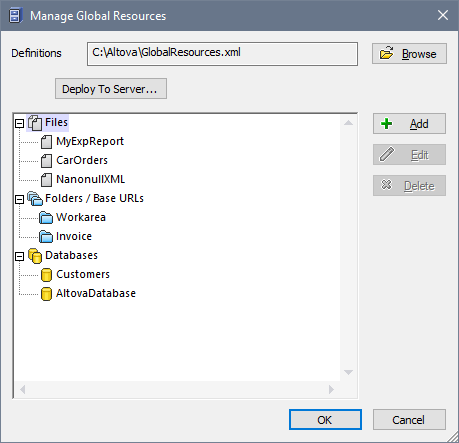 How to define global resources is described in detail in the section, Defining Global Resources.