Opens the Print dialog box (
screenshot below

), in which you can select printing options for printing the currently active document.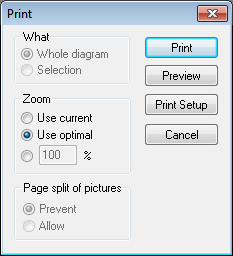 Options that are applicable to the current printing job are enabled. The following options are available:
•What: Whether to print the entire design diagram or only the current selection.
•Zoom: The zoom level to use in the printout.
•Page-split of pictures: Whether images may be split (Allow) or not (Prevent).