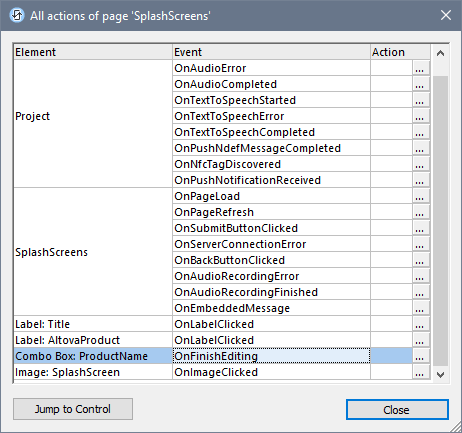 •To create an action for any event or to edit an existing action, click the Edit icon of that event (see screenshot above). This takes you to the Actions dialog of that control or to the Actions dialog of the page.
•When a control is selected (not the page), then the Jump to Control button is enabled. Clicking it takes you to that control in the design.
Note: The last selection in this dialog is remembered. As a result, the dialog is always reopened with the last selection highlighted.