The following actions are available in the In-App Purchase group of the Actions dialog (screenshot below):
•Get/Report Consumable Balance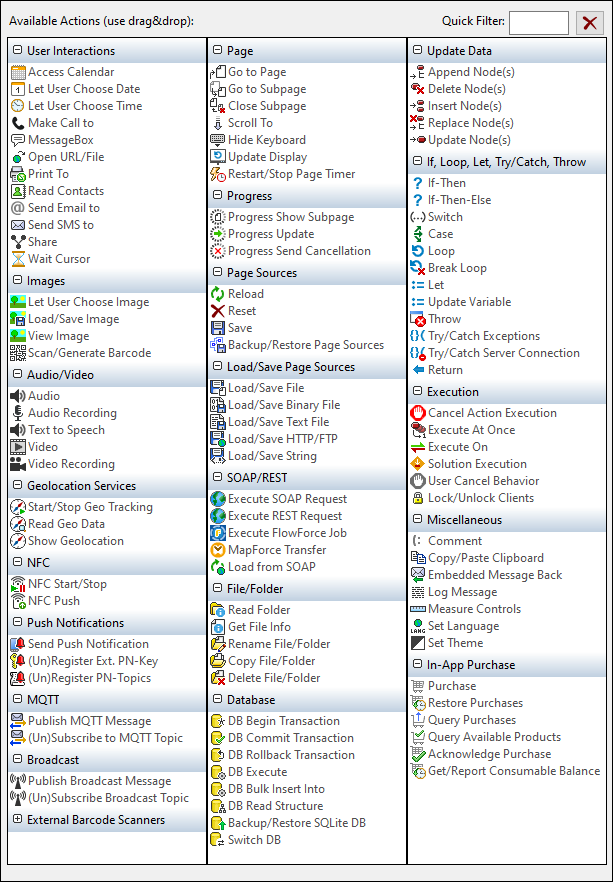 The actions in this group are available for page events and control events. The fastest way to access the Actions dialog (screenshot above) is to right-click the page or control and select the page/control actions command. See also Page Events and Control Events.
See the section Push Notifications for an overview of how to use push notifications in MobileTogether.