Editing Component Properties and Content
The properties of formula components can be edited directly in the diagram or in the Details entry helper.
In the diagram, when a component is collapsed, either its name (if it has one), or the value of the appropriate default property is displayed in gray next to the component's description text. Double-clicking the component expands it. Double-clicking a property puts the property in editing mode. If a property or content contains an XPath expression, the Edit XPath expression pops up.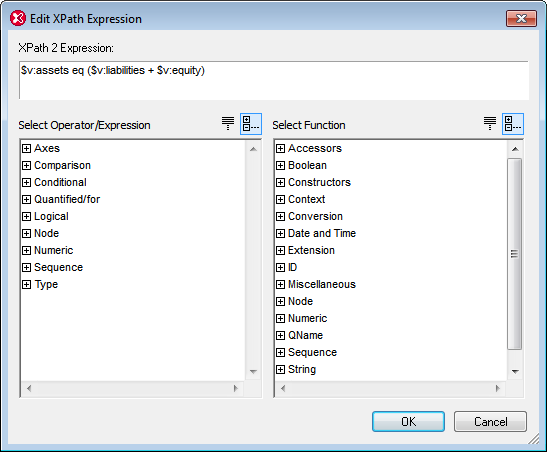 When editing XML content, such as the content of Value within a formula's Typed Dimension Aspect Rule or the content of Fragments within a formula's OCC Aspect Rule, the Edit XML dialog (screenshot below) pops up. (Right-click a formula to add an aspect rule.)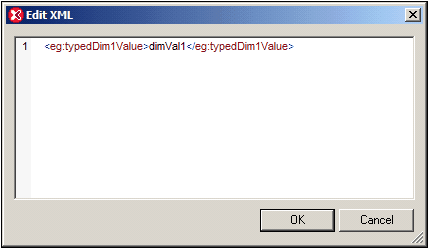 After entering XML text and clicking OK, the XML text will be entered as content in the property. If the XML text is not well-formed, a message to this effect pops up and the text will not be allowed.