This section:
Setting the chart type
The most basic chart setting is the chart type. To select the chart type, click Change Type in the toolbar of the chart window.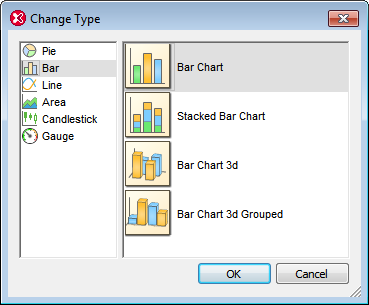 The various types of charts that are available are listed below. In the Change Type dialog (screenshot above), select the chart type you want and click OK.
Other basic settings
In the Chart Settings pane, you can also set the title of the chart (see screenshot below).