XMLSpy provides detailed documentation of XML Schemas in HTML and Microsoft Word (MS Word) formats. You can select the components and the level of detail you want documented. Related components are hyperlinked in both HTML and MS Word documents. In order to generate MS Word documentation, you must have MS Word installed on your computer (or network).
In this section, we will generate documentation for the AddressLast.xsd XML Schema.
Do the following:
1.Select the menu option Schema design | Generate documentation. This opens the Schema Documentation dialog.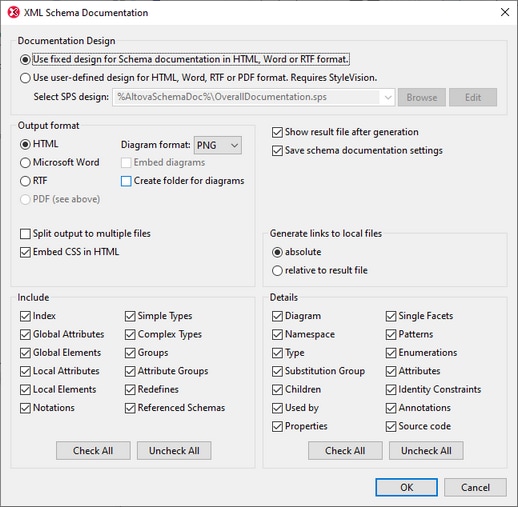 2.For the Output Format option, select HTML, and click OK.
3.In the Save As dialog, select the location where the file is to be saved and give the file a suitable name (say AddressLast.html). Then click the Save button.
The HTML document appears in the Browser View of XMLSpy. Click on a link to go to the corresponding linked component.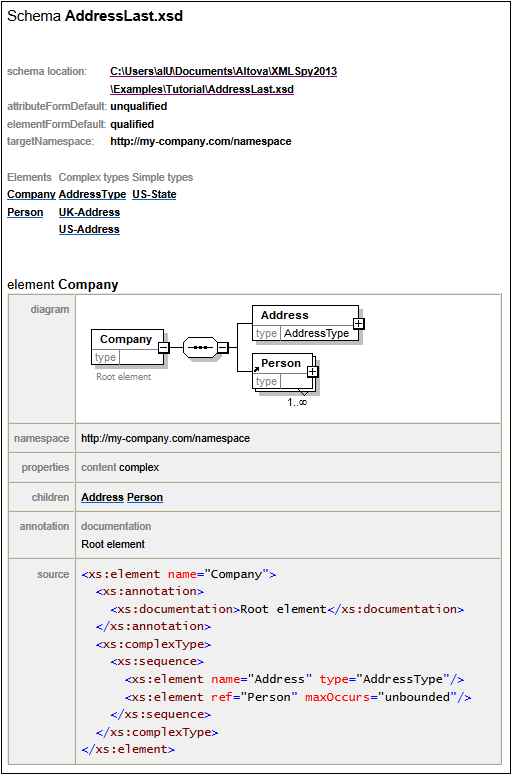 The diagram above shows the first page of the schema documentation in HTML form. If components from other schemas have been included, then those schemas are also documented.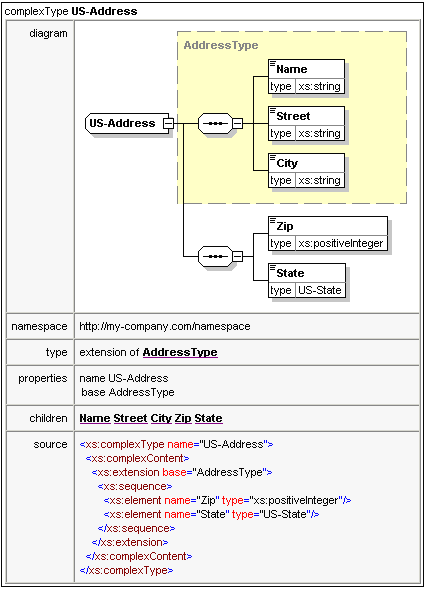 The diagram above shows how complex types are documented.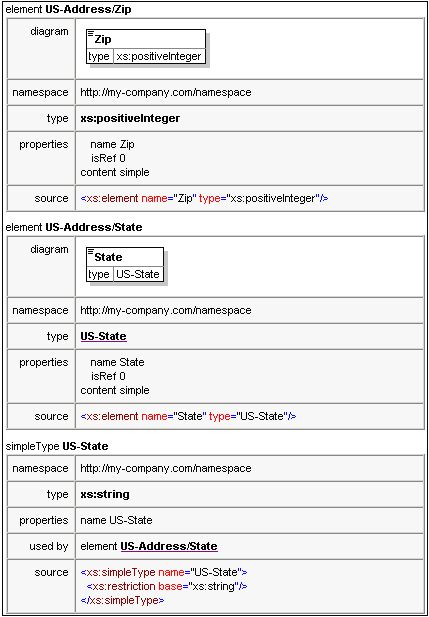 The diagram above shows how elements and simple types are documented.
You can now try out the MS Word output option. The Word document will open in MS Word. To use hyperlinks in the MS Word document, hold down Ctrl while clicking the link.