The commands in the WSDL menu are available when viewing a WSDL document in WSDL View, which is graphical editor for creating and editing WSDL documents..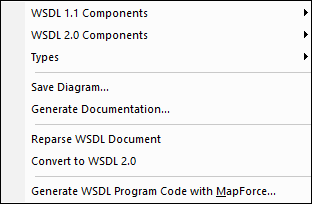 For a description of WSDL View, see the section WSDL View. To get started with WSDL, see the WSDL Tutorial.
See also: More information about working with WSDL documents is available in the sections, WSDL View and WSDL Tutorial.