The Schema Design View section enables you to customize the appearance of the Schema View display of XML Schema and JSON Schema documents. Formatting will be set for the currently active theme. To set the formatting of another theme, make the other theme the active theme.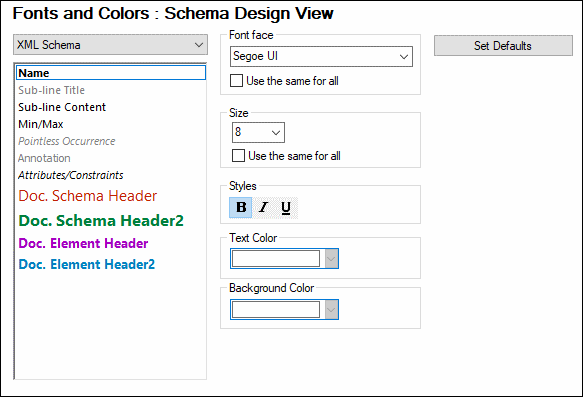 How to customize
To customize individual text item types of the selected document type, do the following:
1.In the combo box at top left, select XML Schema or JSON Schema. The text item types of the selected document type appear in the box below the combo box.
2.Select the text item type you wish to format by clicking it.
3.Set the font properties of the selected text item type by using the options in the panes on the right-hand side.
Note:
The Doc.Schema Header(2) and Doc.Element Header(2) text item types refer, respectively, to the schema header and to the element headers in the generated documentation of the schema. Compare the colors of these properties in the dialog above with the colors of the schema header and element header of the generated documentation in the screenshot below.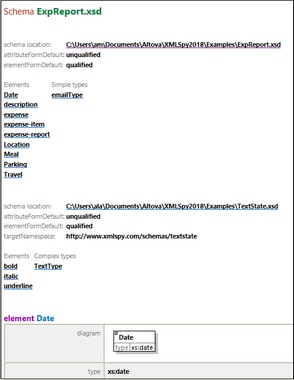 Set defaults
The Set Defaults button resets fonts to the original installation settings.
Save and exit
After making the settings, click OK to finish.