The Create Schema Subset. command pops up the Select Schema Components dialog (screenshot below). In this dialog, you check the component or components you wish to create as a single schema subset, then click Next. (Note that a check box below the pane enables components from all referenced files to also be listed for selection.)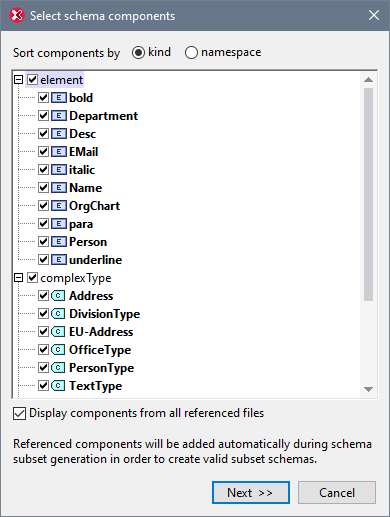 In the Schema Subset Generation dialog that now appears (screenshot below), enter the name/s you want the file/s of the schema subset package to have. You must also specify the folder in which the new schema subset files are to be saved. A schema subset package could have multiple files if one or more of the components being created is an imported component in the original schema. A separate schema file is created for each namespace in the schema subset. The filenames displayed in the dialog are, by default, the names of the original files. But since you are not allowed to overwrite the original files, use new filenames if you wish to save the files in the same folder as the original files.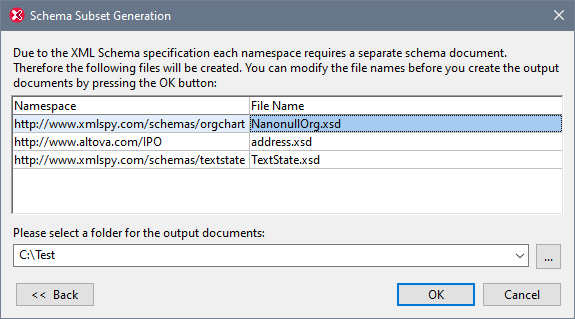 On clicking OK, the schema subset file with the namespace corresponding to that of the active file is opened in Schema View. Any other files in the package are created but not opened in Schema View.