The Options tab allows you to define general environment settings.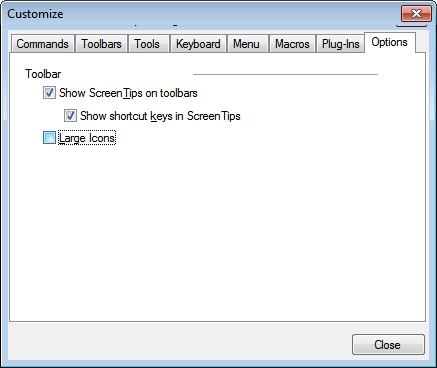 Click the check boxes to toggle on the following options:
•Show ScreenTips on toolbar: Displays a popup when the mouse pointer is placed over an icon in any toolbar. The popup contains a short description of the icon function, as well as the associated keyboard shortcut, if one has been assigned and if the Show shortcut keys option has been checked .
•Show shortcut keys in Screen Tips: Defines whether shortcut information will be shown in screen tips.
•Large icons: Toggles the size of toolbar icons between standard and large.