Two types of SPS tables are used in Authentic View: static tables and dynamic tables.
Static tables
Static tables are fixed in their structure and in the content-type of cells. You, as the user of Authentic View, can enter data into the table cells but you cannot change the structure of these tables (i.e. add rows or columns, etc) or change the content-type of a cell. You enter data either by typing in text, or by selecting from options presented in the form of check-box or radio button alternatives or as a list in a combo-box. After you enter data, you can edit it.

Note: The icons or commands for editing dynamic tables must not be used to edit static tables.
Dynamic tables
Dynamic tables have rows that represent a repeating data structure, i.e. each row has an identical data structure (not the case with static tables). Therefore, you can perform row operations: append row, insert row, move row up, move row down, and delete row. These commands are available under the Authentic menu and as icons in the toolbar (shown below).

To use these commands, place the cursor anywhere in the appropriate row, and then select the required command.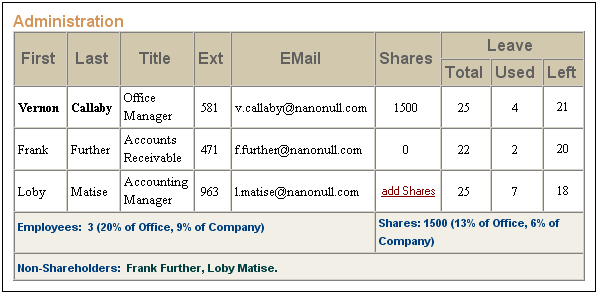 To move among cells in the table, use the Up, Down, Left, and Right arrow keys. To move forward from one cell to the next, use the Tab key. Pressing the Tab key in the last cell of the last row creates a new row.