A printout from Authentic View of an XML document preserves the formatting seen in Authentic View.
To print NanonullOrg.xml, do the following:
1.Switch to Hide Markup mode if you are not already in it. You must do this if you do not want markup to be printed.
2.Select File | Print Preview to see a preview of all pages. Shown below is part of a print preview page, reduced by 50%. Notice that the formatting of the page is the same as that in Authentic View.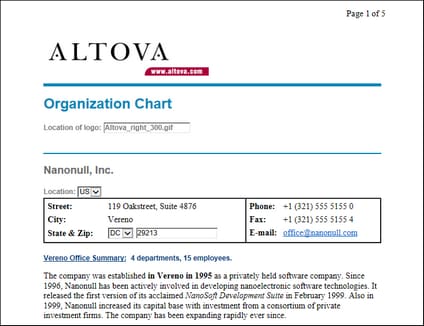 3.To print the file, click File | Print.
Note that you can also print a version of the document that displays markup. To do this, switch Authentic View to Show small markup mode or Show large markup mode, and then print.