The Show Differences command is enabled when a file in the Project window is selected. To select the project file (.spp file), select the project title in the Project window. The Show Differences command starts the source control system's differencing tool so that differences between files can be directly checked from your Altova application.
The screenshot below shows the differencing tool of the Visual SourceSafe source control system.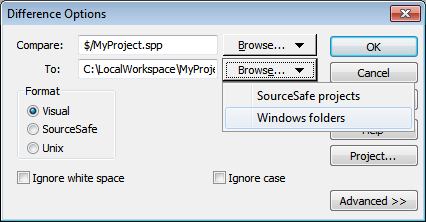 The repository and local versions are shown by default in the Compare and To text fields respectively. You can browse for other files as follows:
1.From the Browse button dropdown list, select SourceSafe projects (for browsing repository files) or Windows folders (for browsing local folders).
2.Browse for the files you want and select them.
Select the options you want and click OK to run the check. The differencing results are displayed in a separate window. The screenshots below show the results of a check in two formats.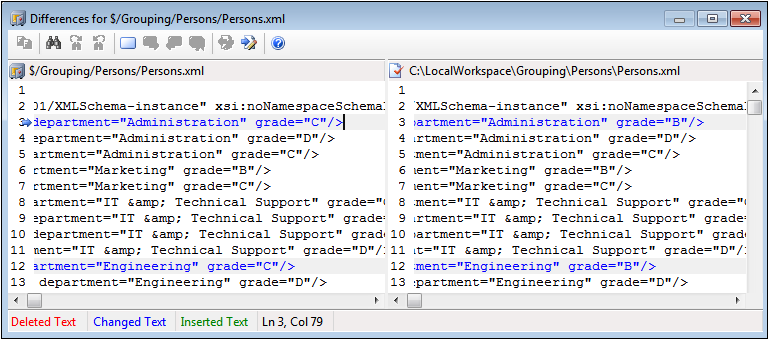 The screenshot above shows the Visual SourceSafe differencing result in Visual format (see Options dialog above), while the screenshot below shows the result in Unix format. In both, there are two differences, each of which is a change of the grade from C to B.

For a detailed description of how your source control system handles differencing, see the product's user documentation.