Importing Existing Mappings into an Eclipse Project
To import MapForce mappings and their dependent files into an existing Eclipse project:
1.Open the project into which you want to import the files.
2.On the File menu, click Import.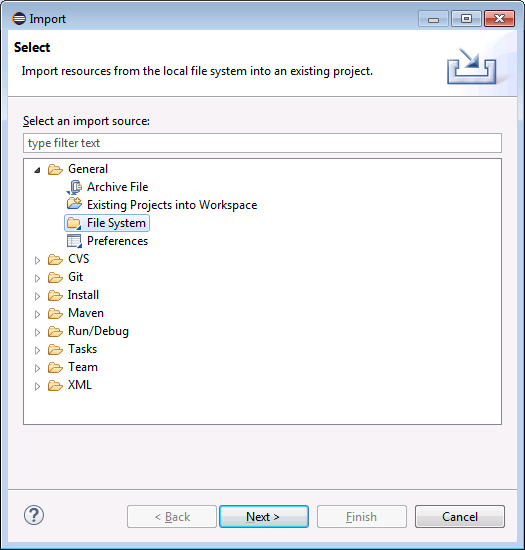 3.Select File System, and then click Next.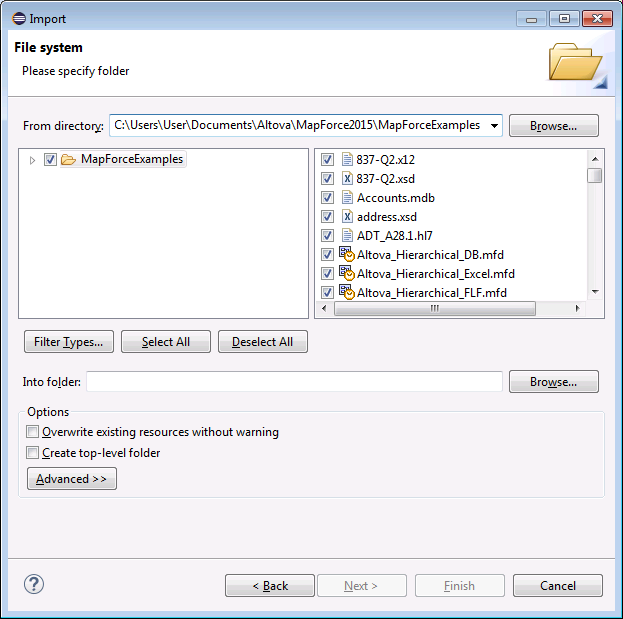 4.Next to From directory, browse for the location of the files you want to import, and then select the required files.
5.Next to Into folder, click Browse, and select the project into which you are adding the files (in this example, MapForceEclipseProject1).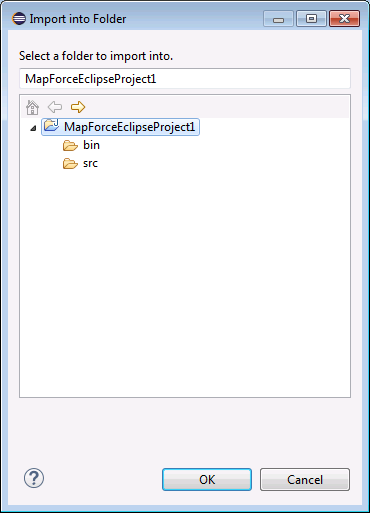 6.Click OK, and then click Finish.