To connect to an existing CouchDB, do the following.
1.Start the database connection wizard (see Starting the Connection Wizard).
2.Select CouchDB, and then click Next.
3.In the Connect to CouchDB screen that appears (screenshot below), enter the connection details of the CouchDB.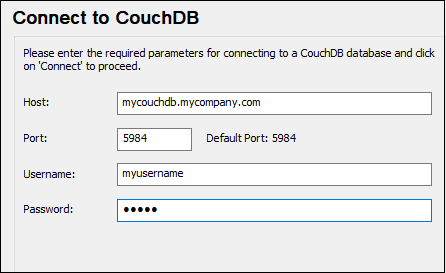 4.Click Connect.
5.The connection will be made and the Insert Database Objects screen appears, in which the tables of the database will be listed.
6.Select the table/s that you want and click OK.