WSDL Editor
Create, Edit, Validate, and Document WSDL Files
Graphical WSDL design, editing, and validation
Create WSDL documents visually
Support for WSDL 1.1 and 2.0
One-click WSDL 1.1 <=> 2.0 conversion
Drag-and-drop editing
Context-sensitive entry helpers
WSDL documentation generation
Integrated XML Schema (XSD) editor
WSDL Editor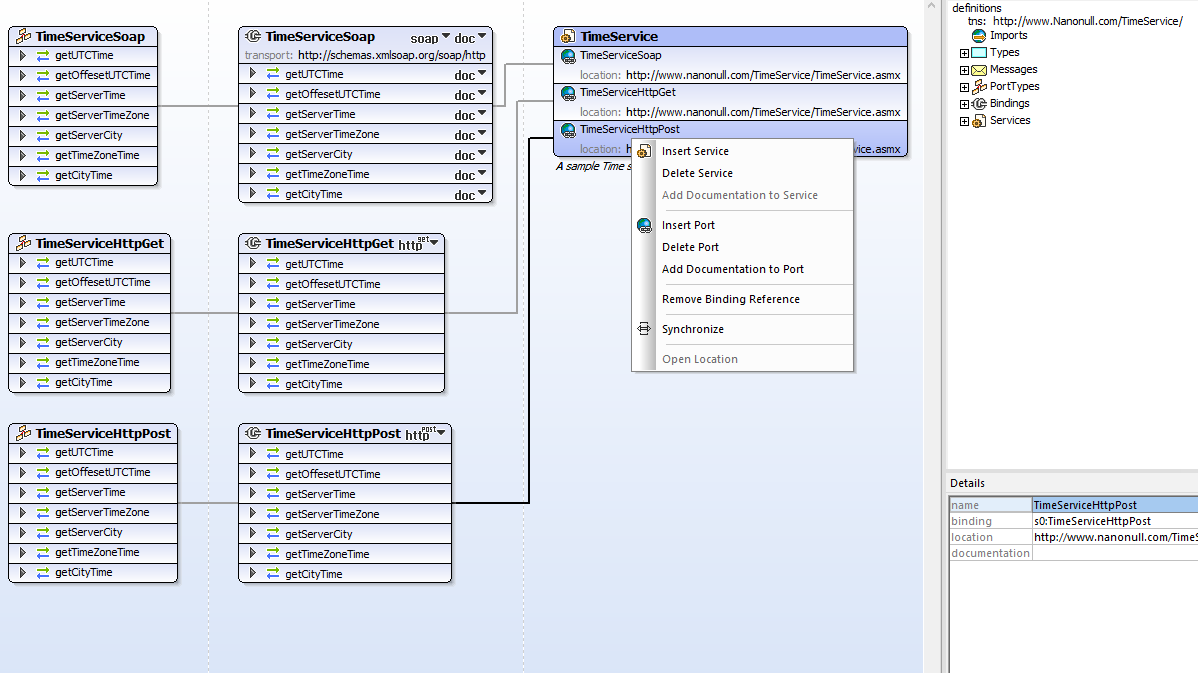 The graphical WSDL editor in XMLSpy makes it easy to create, edit, validate, and document WSDL files.
Despite the advantages of WSDL for facilitating simplified, standards-based communications, WSDL syntax can be complex, and writing the code by hand in a text-only editor is often difficult and confusing. XMLSpy's unique graphical approach to WSDL design simplifies WSDL development by allowing you to build your WSDL visually, with drag-and-drop functionality and full validation and editing guidance. Complete WSDL code is generated behind the scenes based on your graphical design, and you can view and edit the code in Text View at any time.
The XMLSpy WSDL editor also includes WSDL documentation generation that can be used to produce documentation for any WSDL file, including auto-generated WSDL files used by various server platforms.
More WSDL Tools:
Altova MissionKit for end-to-end Web services development including graphical design, WSDL code generation, debugging, and more