XML Development Tools
Advanced Tools for Editing, Mapping, and Rendering XML
Though
XML
syntax is simple by design, XML development and data integration covers a gamut of tasks, from the very basic to the highly complex. Developers need graphical editing, conversion, and reporting tools to produce world-class applications.
XML development must take place alongside other prevalent technologies, including relational databases, JSON, Avro, and more. Not all XML development tools are equipped to handle this challenge.
The award-winning Altova MissionKit XML tools provide text-based and graphical views for all XML development tasks, including intelligent XML editing, XML mapping, XML report creation, XML diff/merge, and more. These powerful options have helped make Altova tools the best-selling XML development products in the industry.
You may purchase the XML tools listed below individually or as part of the value-priced
MissionKit XML suite
.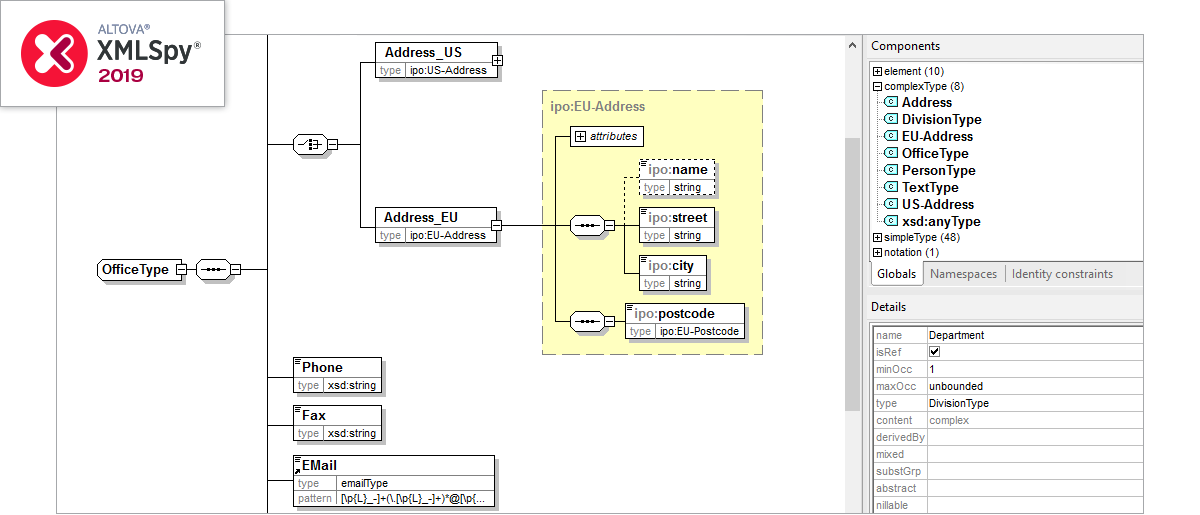 Altova
XMLSpy XML Editor
provides standards-conformant support for all XML-related technologies with wizards and views that let you edit, generate, convert, validate, and debug XML, XSLT, XQuery, and more. Support for related tech such as XBRL, JSON, Avro, EPUB, and relational databases makes XMLSpy the most comprehensive XML development tool available.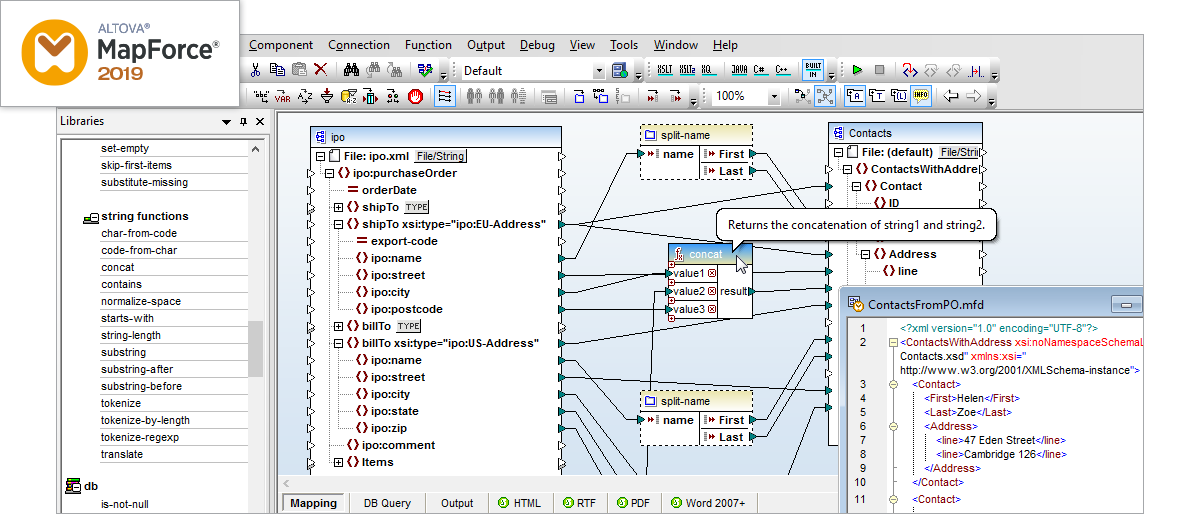 Altova MapForce is a data mapping and conversion tool that makes it easy to convert XML and other data including databases, EDI, JSON, Excel, and more. With its easy-to-use graphical mapping design interface, you can transform XML quickly and easily.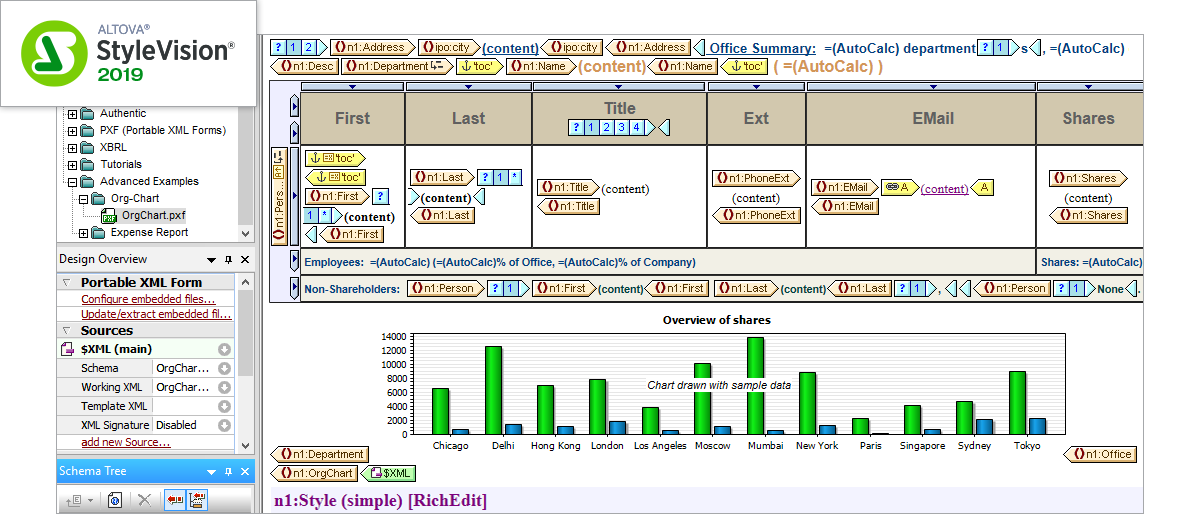 Altova StyleVision is an XSLT stylesheet and report designer for rendering XML into attractive reports in HTML, PDF, and Word. Drag and drop to create your report design, and StyleVision generates multi-channel output and the corresponding XSLT stylesheet. Databases and XBRL are also supported as data sources.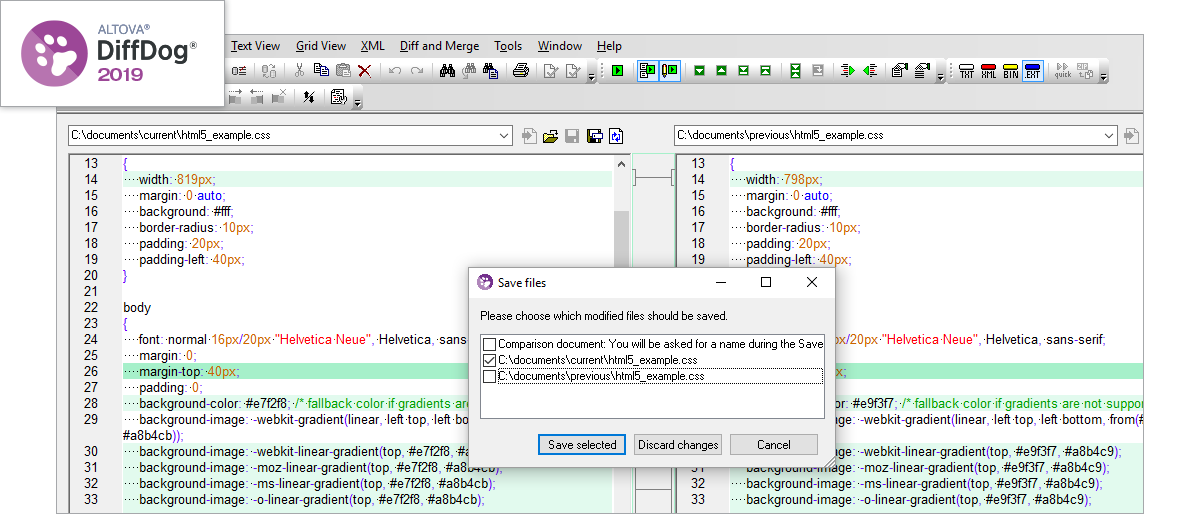 Altova DiffDog is an XML diff tool that lets you compare XML and XSD files in text or graphical views, with numerious XML-aware options. 2- and 3- way XML comparisons are supported. DiffDog also lets you compare other text files, Word docs, databases, directories, Zip and OOXML archives, and more.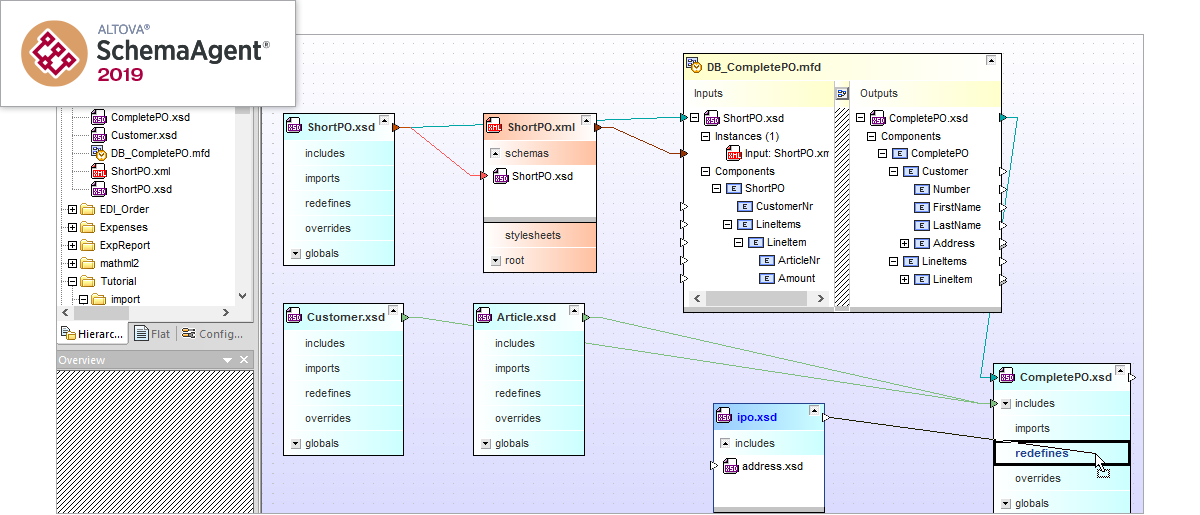 Altova SchemaAgent is a unique tool for analyzing and managing relationships among XML-based files including XML, XSD, XSLT, and WSDL in your infrastructure. Graphical views make it easy to understand dependencies and define new relationships via drag and drop.
Save big with MissionKit XML Tools
Synergy among Altova MissionKit tools means you'll not only save development time, but save on your bottom line, as well. Instead of making individual product purchases, choose MissionKit to get all the XML software listed here – that's 7 for less than the price of 2!