SOAP Client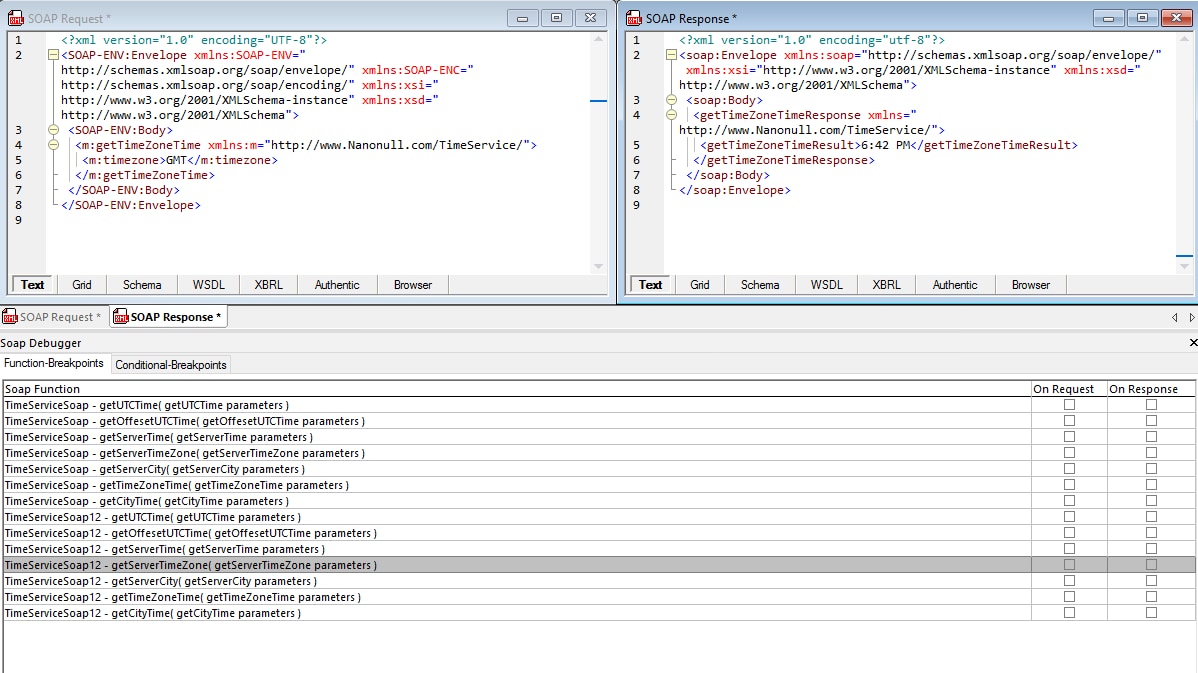 XMLSpy includes full SOAP 1.2 and 1.1 capabilities including a SOAP client for interpreting WSDL documents, creating SOAP requests, submitting them to a Web service, and viewing the SOAP response.
You can open any existing WSDL 1.1/2.0 document and immediately learn about the functions the corresponding Web service provides. Then, you can select one of these functions to automatically create a SOAP request message, fill in the data, and send it to the Web service via HTTP or HTTPS.
The SOAP response message is received and displayed. This feature includes complete support for highly structured data (e.g., using complexTypes as parameters or in the result set).