Writing and Debugging XPath Expressions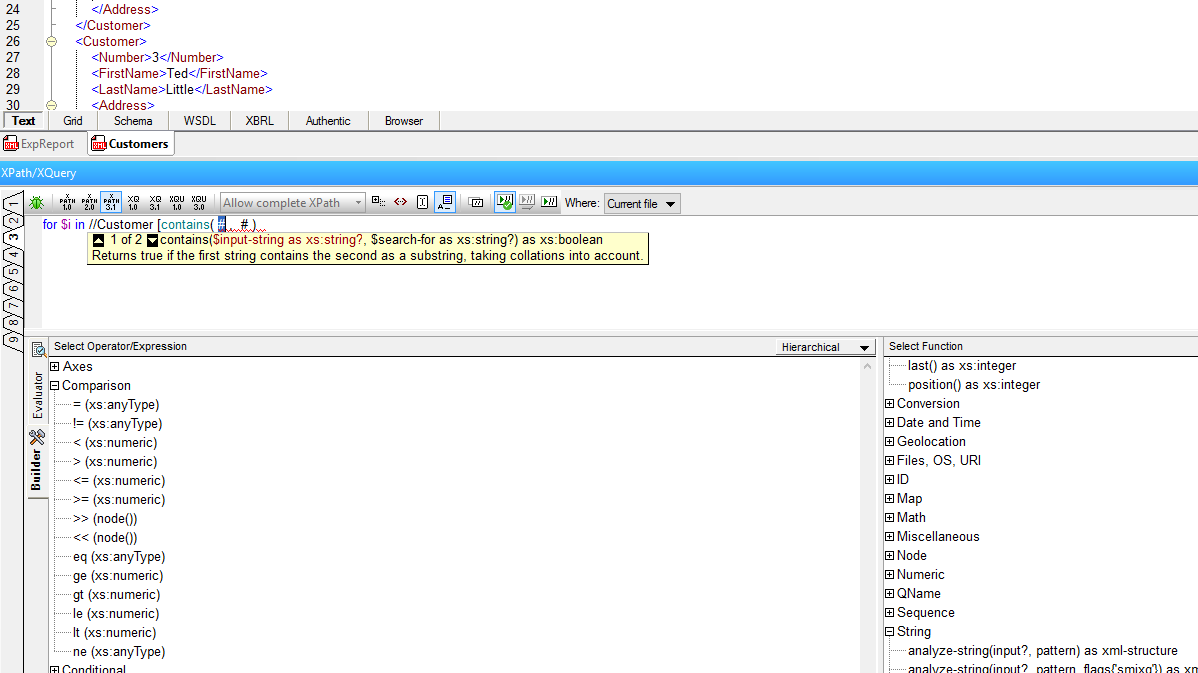 Intelligent XPath Editor
Writing XPath expressions often includes some trial and error, and the XMLSpy XPath Tester and Evaluator makes editing and testing your expressions as you compose them quick and easy.
The XPath/XQuery Window provides point and click expression building, XPath auto-complete, mouse-over hints, advanced entry helpers, and even built-in code snippets. Select Builder mode for intelligent editing guidance and Evaluator mode to immediately see the results your expression returns. This functionality greatly speeds XPath development.
XPath Debugger
For longer expressions, it can be useful to move through the evaluation step by step. That's where the unique XPath/XQuery debugger comes in. The first of its kind, this window lets you test, troubleshoot, and perfect your XPath expressions faster and easier than ever before.