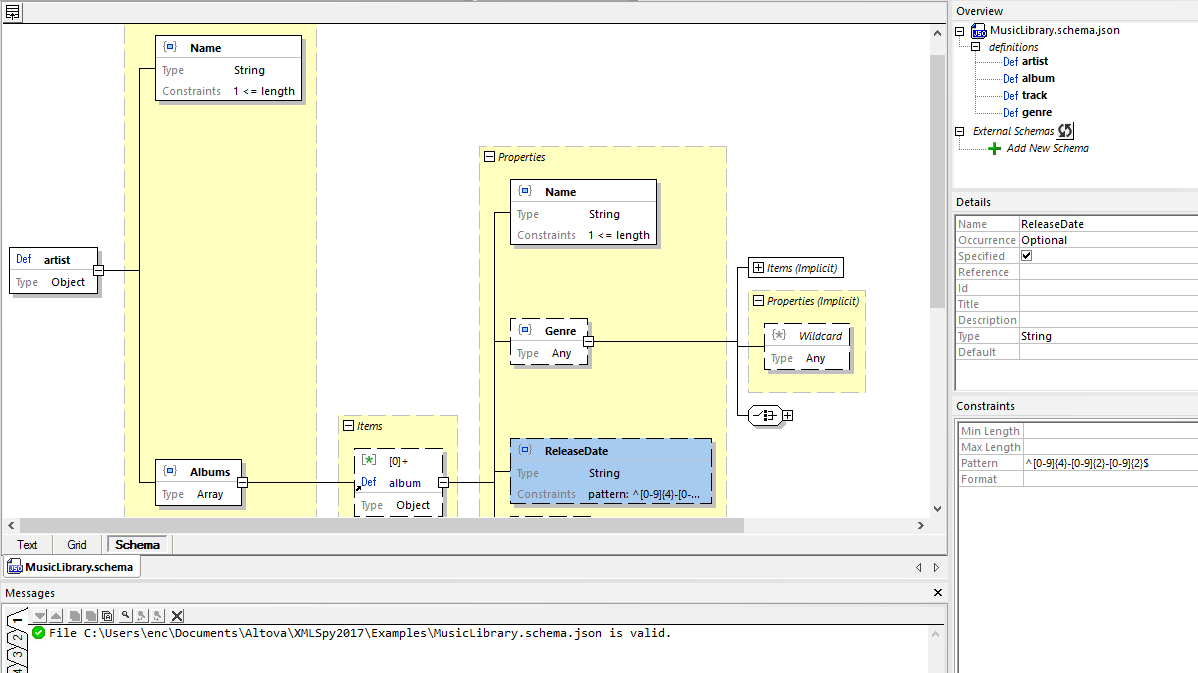 Like XSD, the structure of JSON Schema lends itself to visual editing. Following the same, graphical schema editing paradigm pioneered by the XML Schema editor, the JSON Schema editor in XMLSpy allows visual, drag and drop editing with intelligent entry helpers. This makes JSON Schema development much easier, compared to working in a text only view.
And, you don't have to start from scratch to create a JSON Schema - XMLSpy will generate one from any existing XML Schema, greatly speeding development time.
Validation against the JSON Schema spec is also provided.
Finally, JSON Schema support is rounded out with complete, automated documentation generation in HTML, PDF, or RTF formats.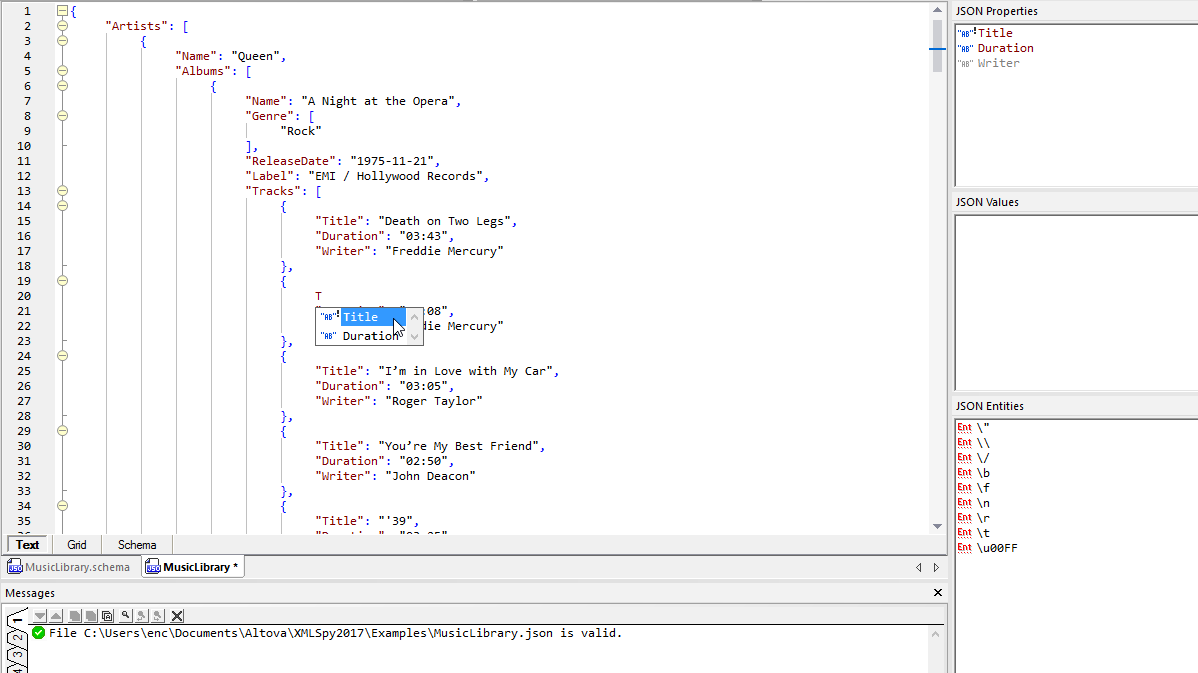 The JSON editor in XMLSpy supports both JSON and JSON5.
Editing, syntax checking, and validation of JSON instances is also supported in XMLSpy in text view and the graphical grid view. Entry helpers provide relevant choices as you work, and you can even convert an existing XML document to a JSON document, and vice versa – all with one click.
XMLSpy makes it easy to take advantage of functionality added to XPath/XQuery 3.1 that provides an elegant, standardized way to query and transform JSON data using these familiar languages.
The intelligent XSLT and XQuery editors, as well as the interactive XPath/XQuery Builder & Evaluator Window, provide full sopport for processing JSON documents.