License Pool
The free Altova LicenseServer is installed on your network. When an IT administrator connects to your password-protected LicenseServer via a web browser, he or she can immediately see and manage the License Pool, which provides an overview of all Altova product licenses available on the server. Helpful details about each license are also listed, including the exact version number licensed and the duration of any associated Support & Maintenance Package (SMP) subscription.
You can even request and assign a free, 30-day trial license for any Altova product directly in the web interface once that product is registered with the LicenseServer.
For multi-user licenses, it's easy to see the number of users assigned and available, as well as details about each assigned client on a per-license basis.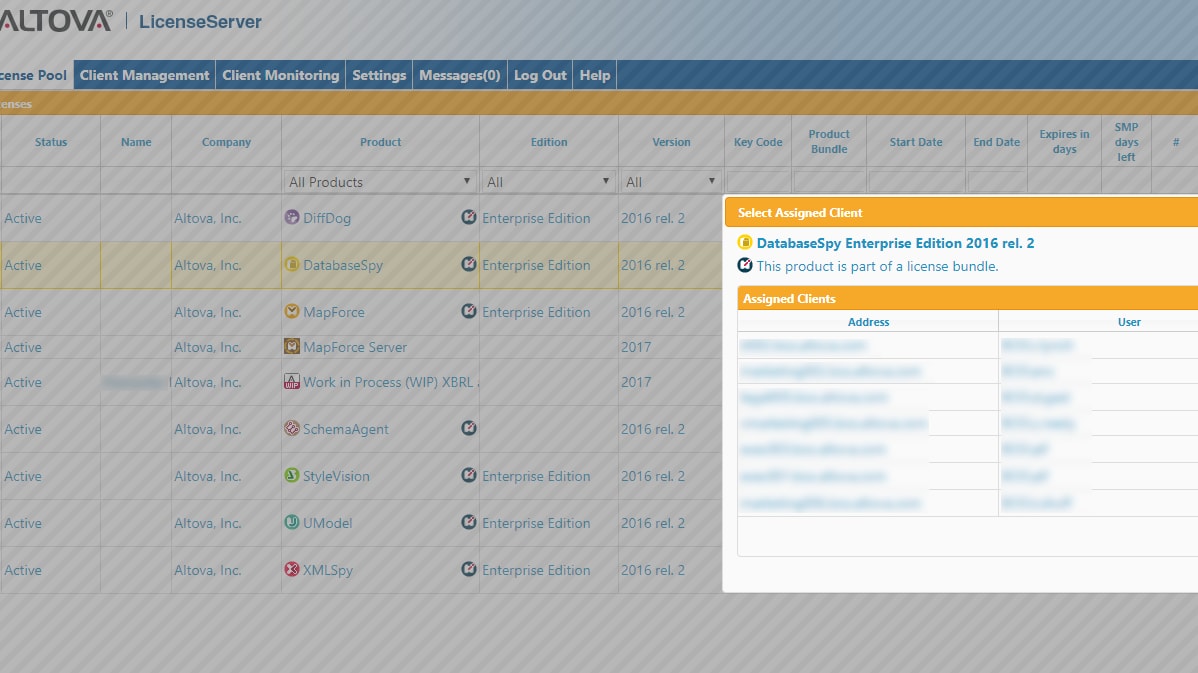 The LicensePool tab removes the hassle associated with management of multi-user licenses, determining how many licenses are assigned and where, and understanding actual license usage.