Datasheets
Download PDF datasheets featuring Altova products and vertical solutions.
New in MissionKit®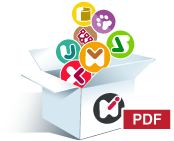 Latest Features
Desktop Development

MissionKit®

XMLSpy®

Mapforce®

StyleVision®

UModel®

DatabaseSpy®

DiffDog®

SchemaAgent®

Authentic®
Mobile App Development

MobileTogether®
Server Software

FlowForce® Server

RaptorXML® Server
Solutions

XBRL

Work in Process (WIP) for Sureties

Compliance, including NIEM
Whitepapers
Read our most recent technology whitepapers.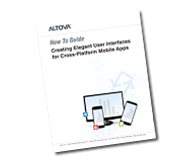 Creating Elegant User Interfaces for Cross-Platform Mobile Apps.
Smartphones and tablets are everywhere, and superior mobile apps have created a population of demanding users with high standards for performance. Learn how to leverage the features of MobileTogether to create elegant and intuitive user interfaces – across all mobile operating systems, screen sizes, and devices in
this how-to guide
.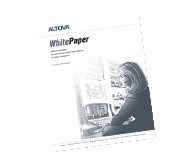 Data Challenges and the MapForce Platform for Data Integration.
The data engulfing enterprises today comes from many seemingly unrelated sources. The ability to collect, refine, and assimilate all this information, and to be flexible enough to accept new data formats and resources, is critical to success in the 24/7 connected world. Learn more by reading the
data integration whitepaper
.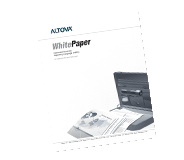 XBRL: An Overview for Technical Users
This
XBRL whitepaper
gives developers and other technical users an overview of financial statements and how XBRL can be used not only to add transparency and interactivity to business reporting, but also to streamline enterprise accounting and reporting efficiency.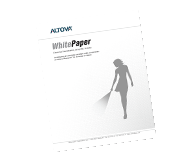 Data Modeling Using the XML Schema Development Language
XML Schema Definition (XSD) language has emerged as a leading technology for end-to-end system design across the enterprise. The
XML Schema whitepaper
examines the benefits of using XSD to define a formal data model. Then, it discusses how components from that Altova MissionKit
®
can be used to seamlessly create and maintain such a model.
Case Studies

MACPA
transforms internal financial data to XBRL in-house using multiple MissionKit tools.

NYC & Company
uses components from the MissionKit to institute a major company rebranding, and to create a one-of-a-kind high tech interactive travel and tourism information center.

Wrycan
creates an XML publishing solution with native XML capabilities for a division of Naval Sea Systems Command (NAVSEA).

Equifax
transforms internal financial data to XBRL in-house using multiple MissionKit tools.

Recordare
builds MusicXML-based "universal translator" plugins for leading musical notation and composition programs.

HubKey
builds advanced functionality into their e-commerce software with Altova MissionKit tools

National Frozen Foods Corporation
brings EDI implementation in-house with MapForce.

LANSA
integrates MapForce's mapping capabilities into LANSA Composer.