Creating the CbC XML Report
Users can access your organization's CbC Reporting Solution via a user-friendly web browser interface.
The reporting solution guides users as they enter information with descriptions of each field, required fields highlighted, and drop-down menus populated with valid entries. Once you've entered the Organization details, you can create a new report or view existing reports that already exist for your company.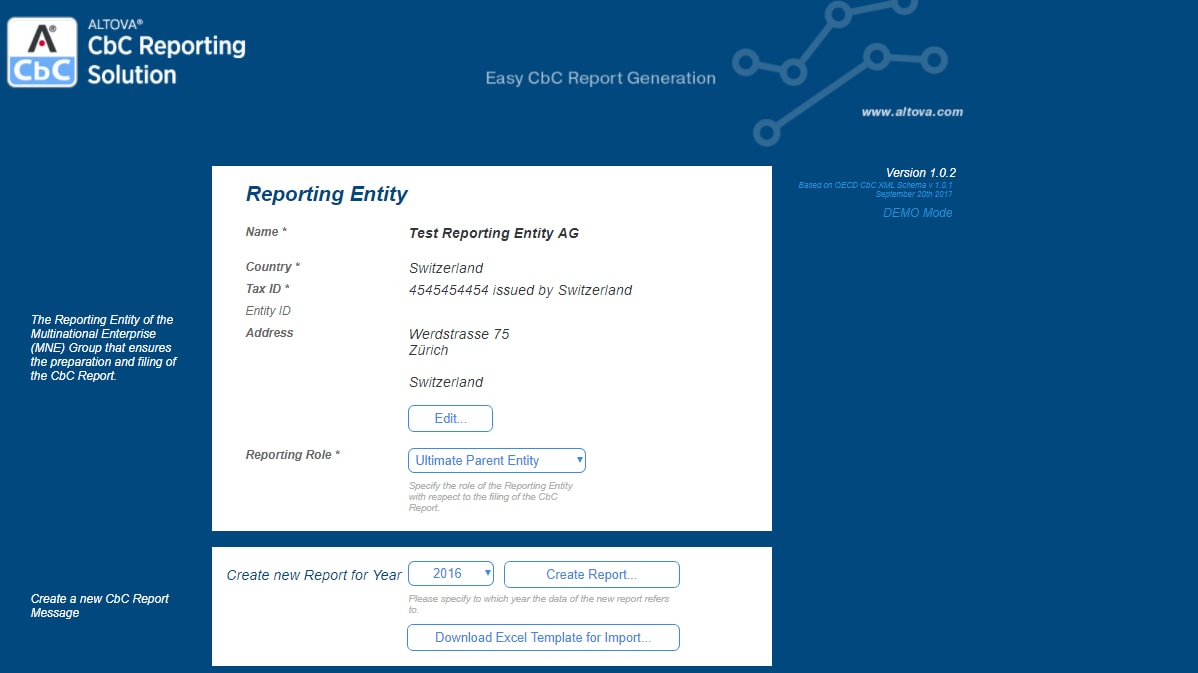 As you can see, you can create a new report and enter data manually – or, for large multinationals with several entities on which to report, you can download an Excel template for importing the data.
For manual data entry, the CbC Reporting Solution guides the user through the process.
Tabs for Message Information, Reporting Entity, Report Data, and Additional Information are easy to navigate and understand.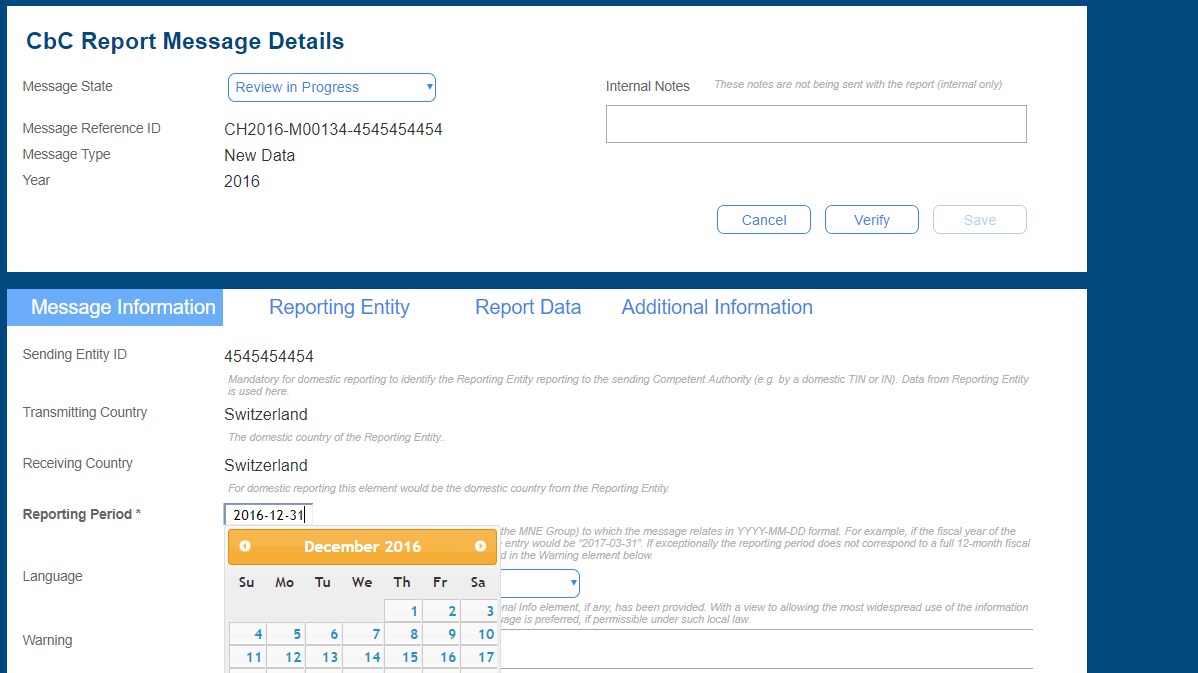 Your organization can enter the list of countries where they have a business presence, along with the corresponding data, as well as data about each subsidiary company in each country. Simply click the "Add Country" button as many times as required. Then, use the Add Company button to add the companies doing business in each country.
The Verify button allows the user to verify that information is valid at any time during the entry process, helping to identify and address errors immediately.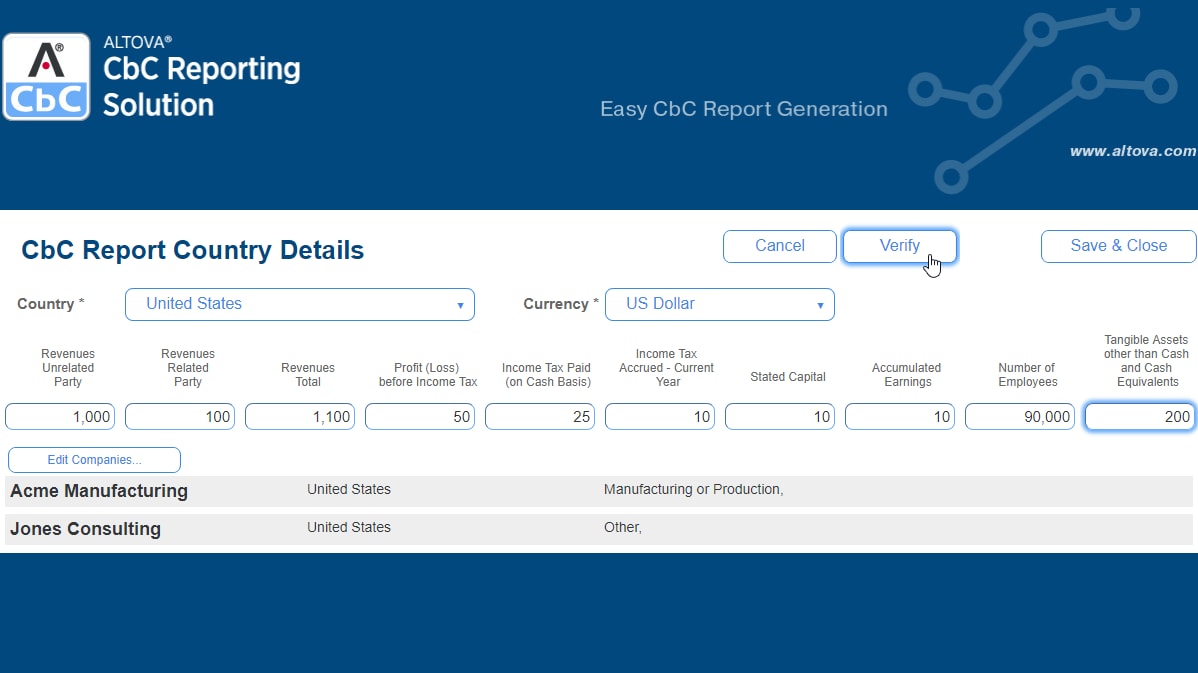 After data is complete, use the Create Report button to generate your CbC report in valid XML, as shown below.