Tools for Healthcare Compliance
Easy data integration for EDI healthcare transactions
Healthcare compliance and EHR (electronic healthcare records) legislation mandates that the transmission of certain clinical and administrative data in healthcare domains be in EDI (Electronic Data Interchange) formats such as HL7 and HIPAA X12. Given the complexity of the raw data being transmitted and the various EDI file formats, mapping healthcare compliance data to and from its intermediate EDI format can be a difficult task.
Altova tools provide rich support for working with XML- and EDI-based healthcare compliance standards, including HL7 and HIPAA X12.
HIPAA X12 Tools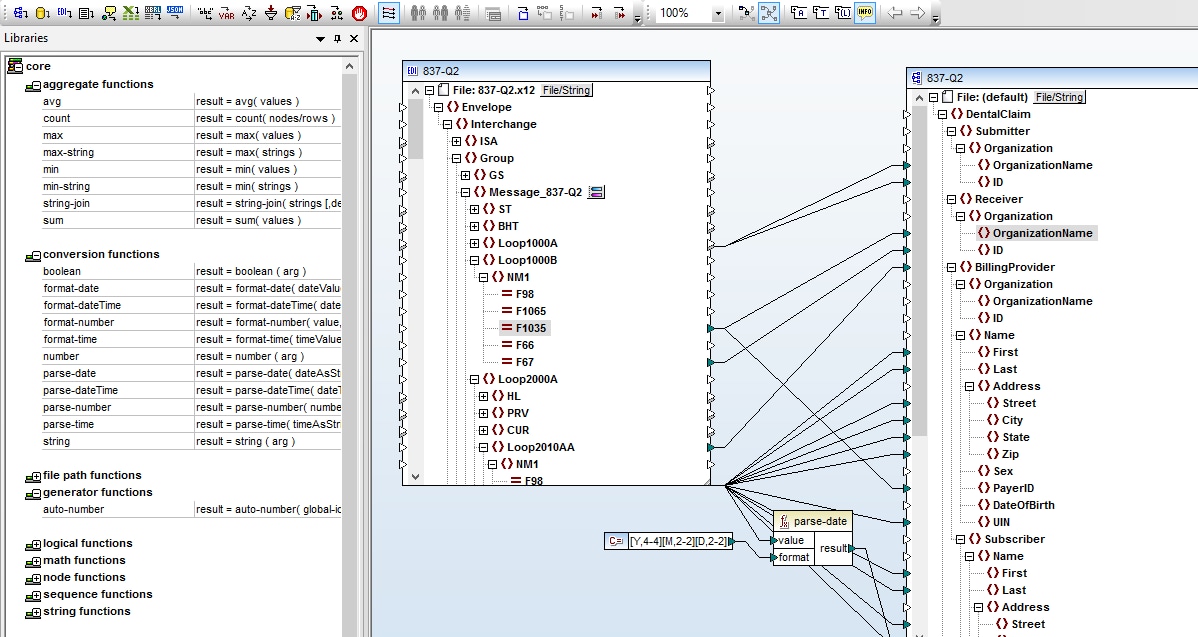 MapForce is an easy-to-use, graphical
data mapping tool
that makes it easy to define mappings between the HIPAA-mandated X12 data exchange format and other common data formats, such as relational databases, and even legacy EDI. Simply drag and drop to connect corresponding fields, define data processing rules, and view the converted data immediately.
Support includes:
Any-to-any mapping of HIPAA X12 with XML, databases, Excel, other EDI formats, and more
Mapping between the different ANSI X12N transaction sets that are required for complying with HIPAA regulations
Comprehensive data processing functions and visual function builder
Automation of recurrent mappings via MapForce Server
Health Level 7 (HL7) Tools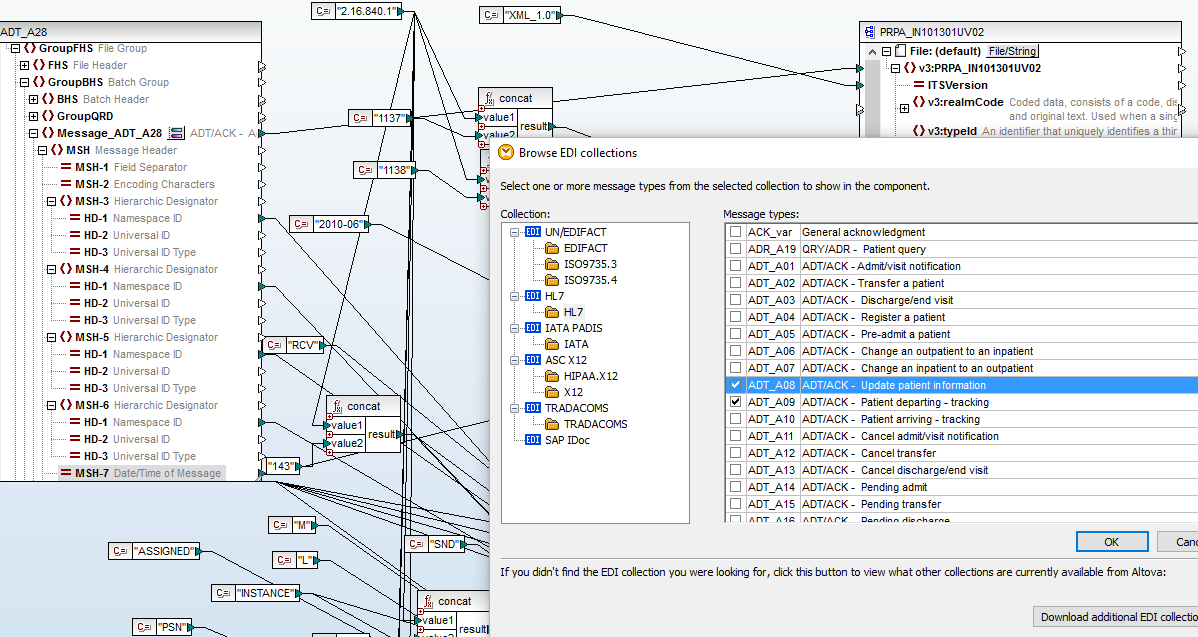 HL7 Data Mapping and Conversion
ANSI HL7 is another EDI format supported by MapForce for defining
mappings between different types of data
. Though some compliance regulations specify the newer, XML-based HL7, there are many jurisdictions that still need to update their legacy systems to handle this format, and many that even have multiple disparate data formats in the same system.
MapForce supports both legacy EDI (v2.x) and XML-based (v 3.x) HL7, and you can map between the two versions readily.
Editing HL7 V3.x Messages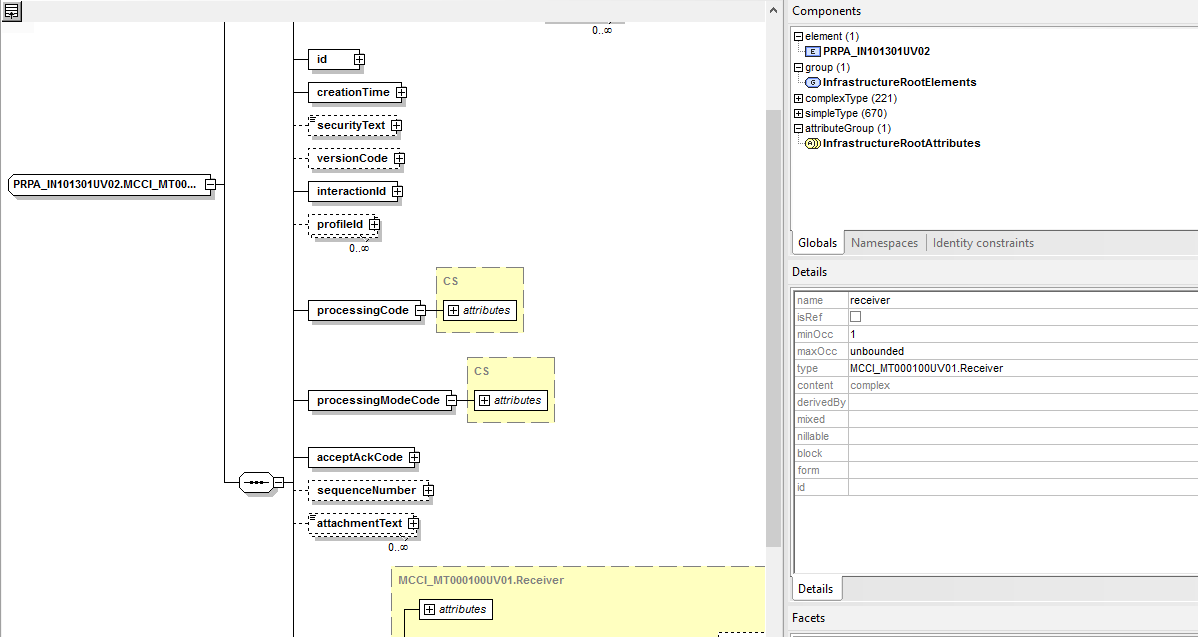 Since v3.x HL7 messages are in XML format, it's easy to edit them in
XMLSpy
with help from graphical visualization tools, wizards, and Smart Fix validation with auto-error correction.
MissionKit Compliance Tools
Download
Free 30-Day Trial