Welcome to the ALTOVA
Online Support Center
On this page you will find a variety of resources to assist you as you work with Altova products.
You may also use the Support Form to contact our support engineers. Use of the Support Form is subject to the "Terms of Usage" listed at the bottom of this page.
Contact Altova Support
Please select an option on the Support Form and press continue:
Customers Say
"Working with Altova Support has been my best support experience in my professional life. I really appreciate the way you have understood my obstacles and used your time to remove them. Thank you!"
Frode Reinertsen,
NetCom GSM
"Thank you Altova for providing excellent support. Our interactions with you have been consistently prompt, responsive, and helpful. That is a rare thing these days, and has changed me from an XMLSpy customer to an advocate. It is a pleasure to work with someone who does their job well."
Rob Beairsto,
Software Development Consultant
We provide free technical support for all customers for 30 days after the date of purchase. If you wish to receive software updates throughout the year and priority technical support, you need to purchase a Support and Maintenance Package (SMP) for your software, which entitles you to these and other benefits.
Support and Maintenance Package
Support & Maintenance Includes:

Technical Support
Basic tech support is provided via a Web-based support form. Examples of basic technical support services include: installation help, registration support, licensing issues, key code support, feature requests, bug reports. Other, more complex support issues are covered by Altova Product Consulting.

Altova's support team will respond within 1-2 business days during European business hours (M-F, 8am - 5pm CET), Austrian holidays excluded.

Free Minor and Major Releases
You will receive all minor and major software releases that are released during your support period. Updates that you receive cover the specific edition of the product that you have purchased and typically include many additional features. Purchasing SMP ensures you will always be eligible to update to the most recent product version.

Maintenance
During the support period you may also report any software problem or error. If Altova determines that a reported reproducible material error in the software exists and significantly impairs the usability and utility of the software, Altova agrees to make reasonable efforts to provide a usable work-around solution or to correct the issue in an upcoming service pack or software release (at Altova's sole discretion).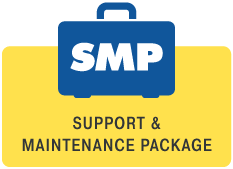 Get the Most Value From your Purchase with Support and Maintenance
Opt for a one- or two-year Support and Maintenance Package (SMP), and receive all major software upgrades and maintenance releases, in addition to technical support, at no additional cost during your SMP period.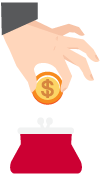 Save Big with SMP Renewals
If you are an existing SMP customer, you have the opportunity to renew your Support & Maintenance Package to extend the duration of your support period and continue receiving new software versions. Renewals must be purchased before your current SMP expires and can be ordered up to 90 days in advance.
TERMS OF USAGE
Please note that usage of the support form is subject to one of the following conditions:
You possess a valid evaluation key code. An evaluation key code can be requested from the registration dialog in the HELP menu of the respective product. Our products can be downloaded here.
You have purchased a Support and Maintenance Package (SMP) for the respective product. In this case you will receive priority support for the duration of the Support and Maintenance Package (SMP) Period.
You have purchased one of our products without a Support and Maintenance Package (SMP). In this case Support is available for 30 days after the date of purchase.
You have lost your key code and are requesting for the key code to be resent.
You wish to submit a bug report or a feature request.
Altova, at its option and in its sole discretion on a case by case basis, may decide to offer free courtesy technical support.