Build EBA XBRL reports directly in Excel
Like other regulatory agencies around the world, the European Banking Authority (EBA) has standardized on XBRL for the transmission of data submitted by filing entities, to capitalize on the benefits of standardized data.
For filing companies, however, the challenge lies in getting backend data into a valid XBRL format according to the EBA Taxonomy, especially since the employees recording the data are generally financial professionals.
What if you could get the EBA XBRL directly from a ubiquitous productivity tool that end users are already using for working with financial data, namely, Excel?
The EBA XBRL Add-in for Excel does exactly that.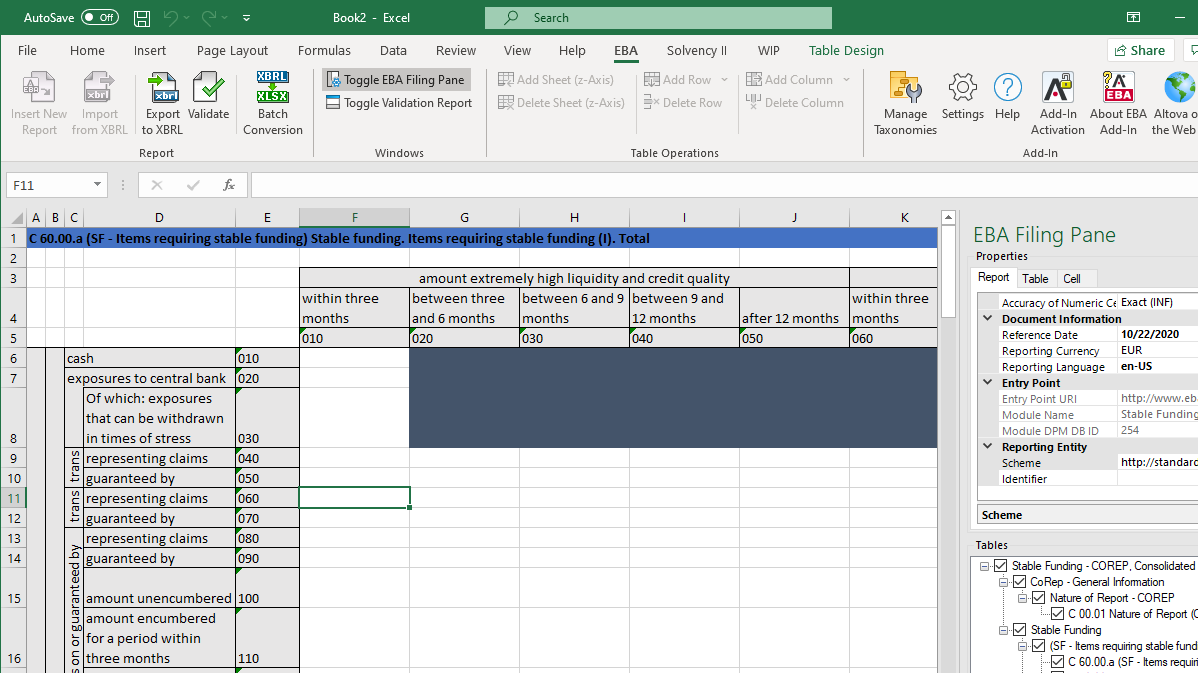 Building EBA XBRL in Excel has numerous benefits:
No technical XBRL expertise is required
Excel template guides user when entering EBA data
Export XBRL button generates EBA XBRL data
Import XBRL button imports EBA XBRL data into Excel for viewing/reviewing XBRL filings
EBA Filing Properties entry helper assists with data entry
Tables selector window lets you navigate to or hide tables
Cell Documentation window provides useful information about cell contents to help guide the data input
Data validation with comprehensive messaging about errors and inconsistencies are provided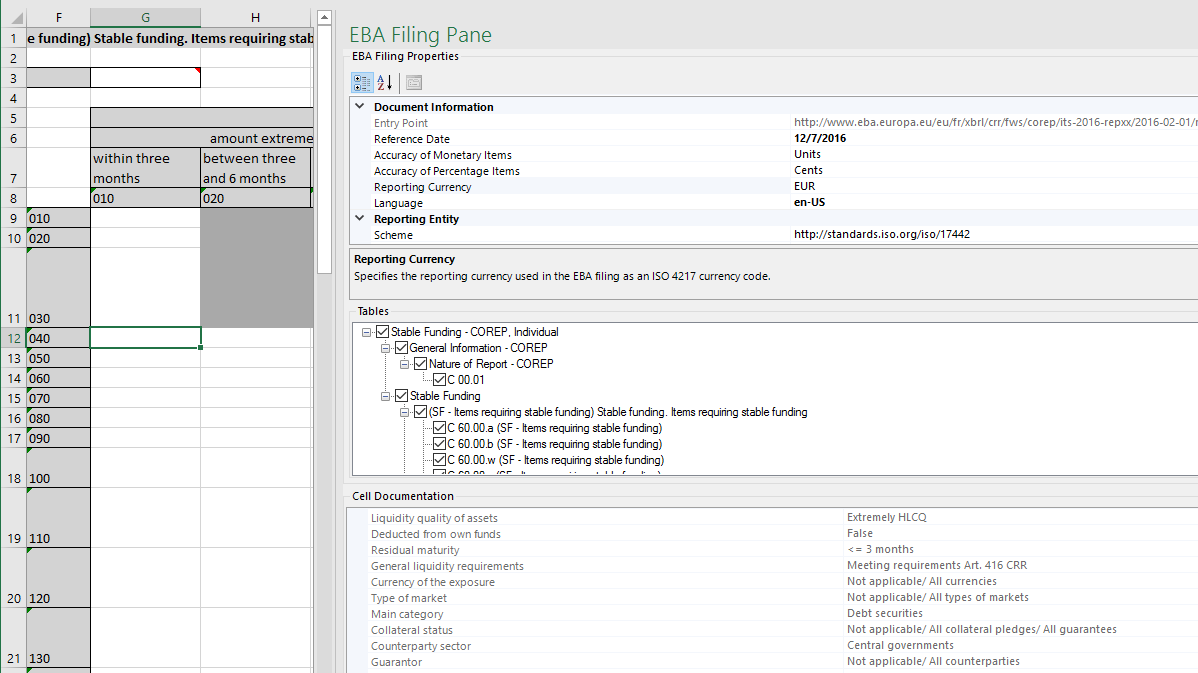 The EBA Filing Pane lets users view and update information pertaining to document properties and tables. The Cell Documentation window displays the description of the currently selected cell or property as it's annotated in the underling taxonomy, so users can understand exactly what to enter.
Import or Export EBA XBRL
Once your report is complete in Excel, simply click the Export XBRL button in the EBA ribbon, and the add-in will generate a valid XBRL instance document for submission.
It's just as easy to import existing EBA XBRL reports into Excel for easy analysis using the Import XBRL button in the EBA ribbon. Once the XBRL data is in Excel, it's easy to view, review, understand, and/or re-use.
Please note: The add-in requires Excel 2010, 2013 or 2016. It is not compatible with prior versions.