The Collapse/Expand Markup command is a toggle command, which collapses and expands the selected tag. It can be applied to any kind of tag: node, predefined format, SPS mechanism, etc. To collapse/expand a tag, double-click the tag; the end tag of an expanded tag may also be double-clicked to collapse that tag.
The screenshots below show how a series of tags are collapsed. Double-clicking a collapsed tag expands it.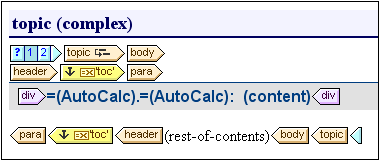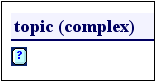 Collapsing a tag can be useful for optimizing the display according to your editing needs.