Scripting Editor is a development environment built into StyleVision from where you can customize the functionality of the Authentic View with the help of JScript or VBScript scripts. For example, you can add a new toolbar button that performs a custom task such as text formatting, or you can have StyleVision display a notification message box each time when an action is taken in the Authentic View. To make this possible, you create scripting projects—files with .asprj extension (Altova Scripting Project).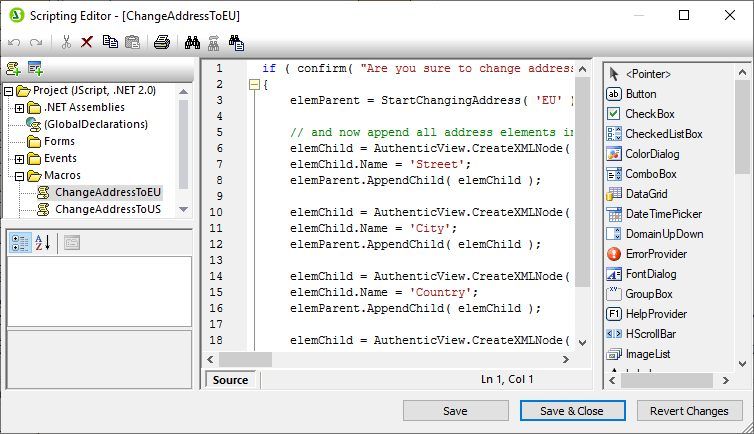 Scripting Editor
Scripting projects are portable; you can create them as part of the .sps (StyleVision Power Stylesheet) file. An Altova application that consumes the .sps file will be able to execute the macros inside the project—this can be not only StyleVision, but also XMLSpy or Authentic Desktop.
Scripting Editor requires .NET Framework 2.0 or later to be installed before StyleVision is installed.