The Parametric diagram is a diagram type specific to SysML that integrates engineering analysis with design modeling. A parametric diagram is similar to an Internal Block Diagram, with the exception that only those type of connectors may be shown which are connected to constraint parameters on at least one of their ends.
The Parametric diagram makes use of constraint blocks defined in a Block Definition Diagram to constrain the properties of other blocks in the Parametric diagram. Constraint blocks are shown with rounded corners rather than being square as an ordinary part.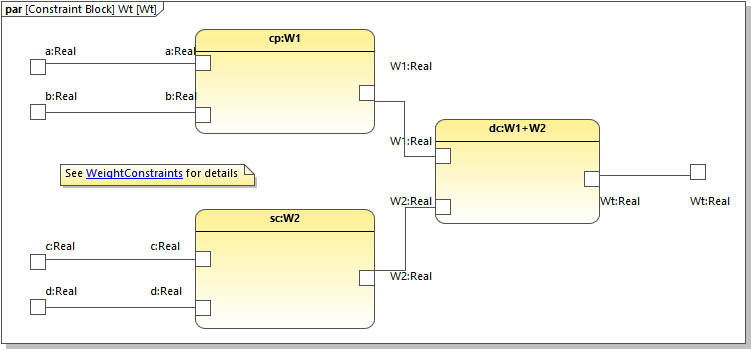 Parametric diagram
The «constraint» stereotype on a block states that the block is a constraint block. In a Block Definition diagram, parameters of the constraint are shown in a "parameters" compartment.