SysML activity diagrams express information about a system's dynamic behavior, such as the flow of objects during system operation. Such diagrams express the order in which actions are performed, and which of the structures performs a particular action. The flows themselves can be control flows or object flows. You can add either kind of the flow through the respective toolbar buttons:
| | |
| --- | --- |
| | Control flow |
| | Object flow |
The example Activity diagram illustrated below uses both flows. Control flows appear as dashed lines, while object flows appear as uninterrupted lines.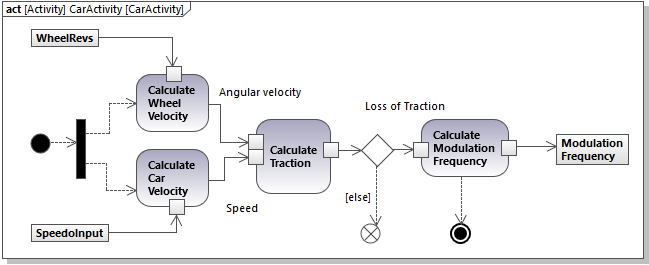 SysML Activity diagram
The SysML Activity diagram is modified from UML, with SysML extensions. For general information about designing UML Activity diagrams with UModel, see Activity Diagram.