Plug-Ins as ActiveX Controls
To work as an ActiveX control, the IDE plug-in must implement the IOleControl interface (C++) or derive from System.Windows.Forms.UserControl (C#, VB.NET). Such plug-ins will appear as a new window in the graphical user interface, and will also get a new menu command in the View menu.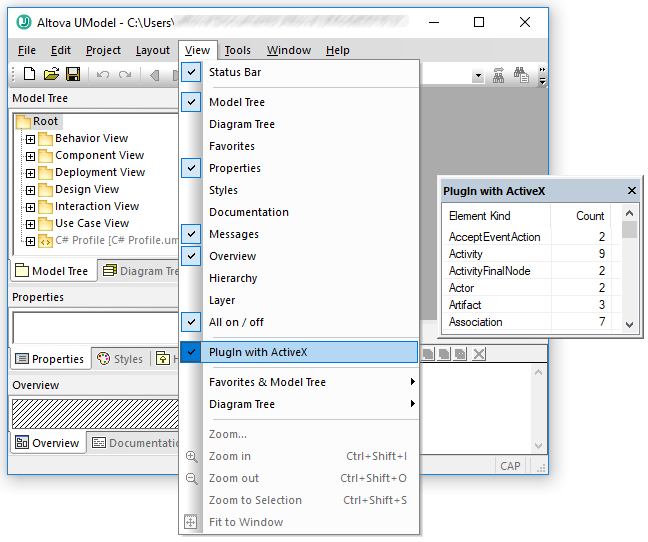 The source code for the plug-in illustrated above is available in C:\Users\<username>\Documents\Altova\UModel2023\UModelExamples\IDEPlugIn\StatisticsActiveX\StatisticsActiveX.cs., see the "Statistics" Sample.