Power your App with MobileTogether Server
The MobileTogether framework includes the backend server for the mobile apps, so when you design and build your mobile app in MobileTogether Designer, you're developing the app front-end and the back-end server logic at the same time, and in one environment.
MobileTogether Server is the back-end hub for your mobile app and acts as a gateway between end-users and your back-end data sources and infrastructure.
MobileTogether Server benefits:
Flexible installation options
Provides connectivity to back end data sources
Delivers high-performance data processing
Sophisticated cache control options
Integrates seamlessly with other Altova automation server software
Affordable pricing for any sized organization
You can install your MobileTogether Server software on premises, deploy in into a private cloud infrastructure, or host it in a public cloud environment such as AWS or Azure.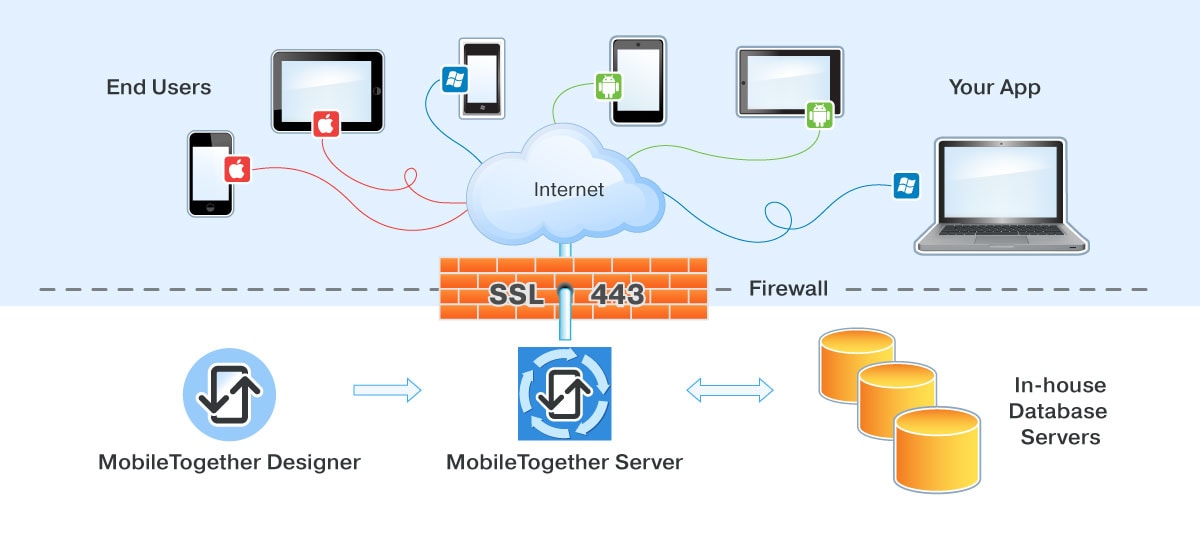 Affordable pricing for the backend server is based only on server performance (i.e., number of CPU cores), not on the number of apps you wish to host.
High Performance Features
MobileTogether Server increases the speed and performance of mobile devices running your app by doing all of the heavy lifting for complex queries and calculations on the server itself - meaning that the results are displayed on the mobile app much faster.
This allows the end user's device to devote resources to other processes, decreasing load time and saving memory space.
Apps powered by MobileTogether Server are super-fast thanks to:
Granular caching options
Embed-XML-in-Design-File option
Utilizing XQuery to reduce amount of data transferred
Persistent data storage on client devices
Keep-Data-on-Server setting (e.g., calculating a chart on the server but only sending an image of the results to the client)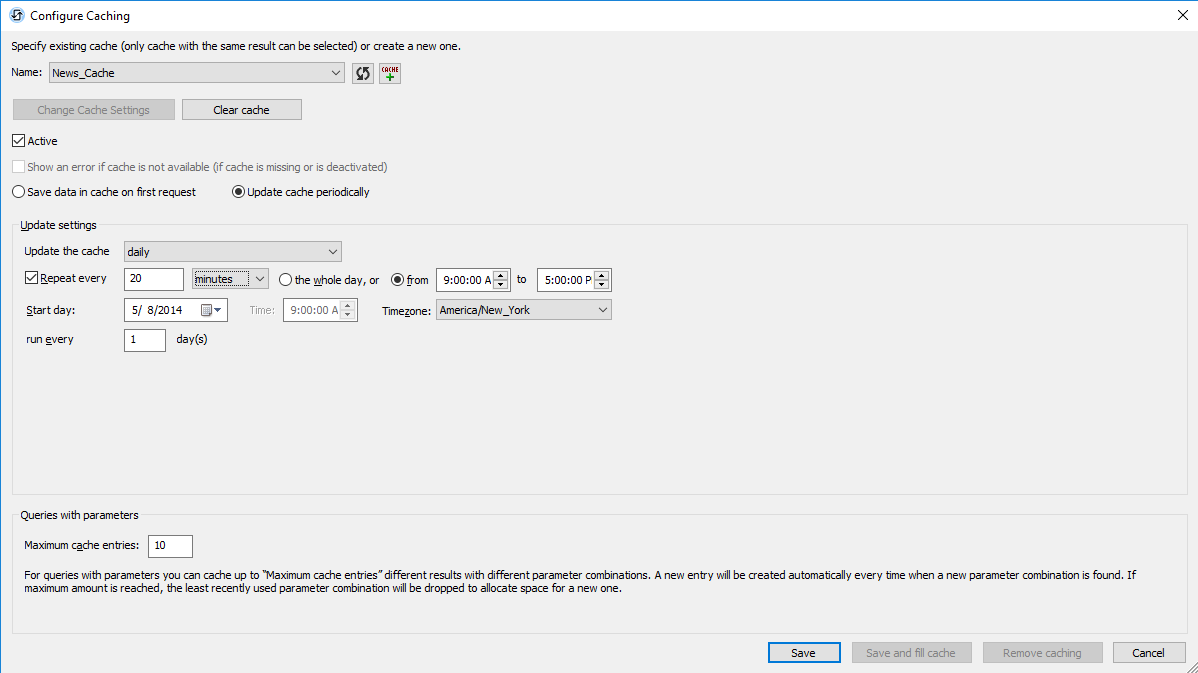 MobileTogether Server comes with built-in caching for results of complex data retrievals. Your users don't need to wait until the database or web service query, which can take minutes or even hours to execute, completes. Simply configure the frequency of updates for cached data, and users will always get the result of last update instantaneously.
MapForce Server Integration
You can use the MapForce Transfer action to call MapForce Server directly from MobileTogether Server to perform any data transformations required by your app. Since MapForce Server supports EDI, XBRL, flat files, Excel, Web services, and other data formats in addition to XML, JSON, and relational databases, this action lets apps utilize a wide range of legacy and other back end data sources.