Viewing the Updated Relationships
You can now view the include and redefine relationships that you created between schemas in the course of this tutorial, for example:
1.In SchemaAgent Client, select the File | New menu command, or click the New

toolbar button, or press Ctrl+N, to open a new Design window.
2.In the Explorer window, click the Hierarchical tab.
3.Drag the following files from the include_redefine folder into the Design window: event_registration.xsd, dvd_order.xsd, and book_order.xsd.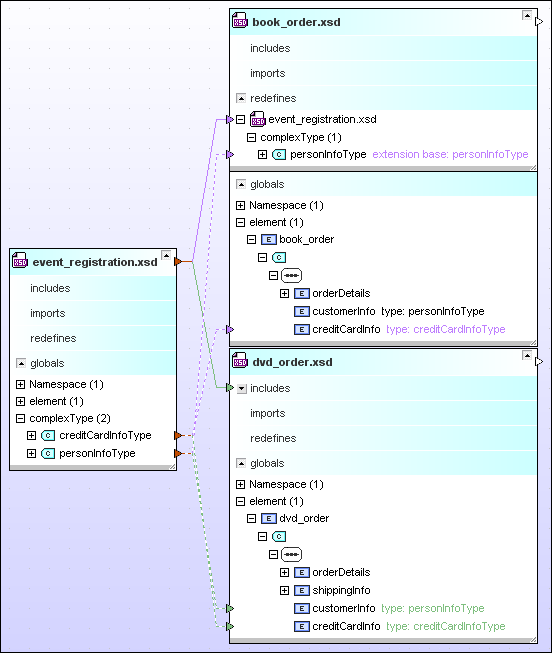 To view details about a specific section in each schema, click the expand

icon. To move a schema, click its title bar and drag the mouse to a new position. To resize the component, drag its lower-right corner

, or right-click anywhere inside the component and select Size to fit from the context menu.
To display information about a specific file on the Design window, position the cursor over the title bar. A Quick Info box displays information about that file.