Connecting to the LocalServer
When you install SchemaAgent Client, both the client and the LocalServer are installed. For the scope of this tutorial, you will establish a connection to the LocalServer (as opposed to a server on the local network).
To connect to the LocalServer:
1.Do one of the following:
•Double-click the SchemaAgent icon on your desktop.
•Click Start

and start typing "SchemaAgent" to access the program's shortcut.
•If the program is already running, select the menu option Extras | Connect to server or click the Connect to Server

toolbar button from the Extras toolbar. The Connect to SchemaAgent Server dialog box appears.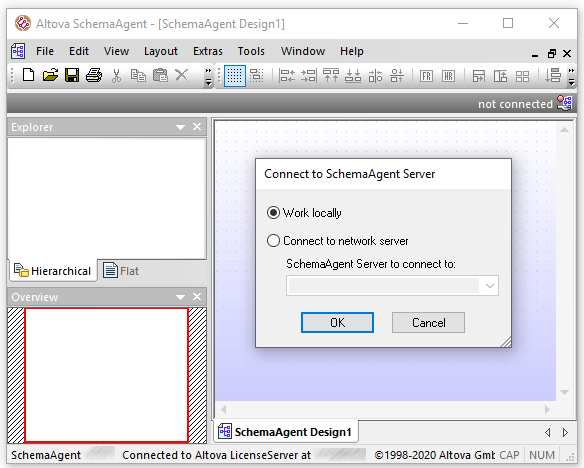 2.Choose Work locally and click OK.