In DatabaseSpy, columns that have a unique key assigned are shown with the

icon.
In the Online Browser, the name of the unique key constraint is shown in the "Keys" folder of the respective table and will be marked with the unique key

icon. The only possible child of a unique key is the column

on which the key is defined.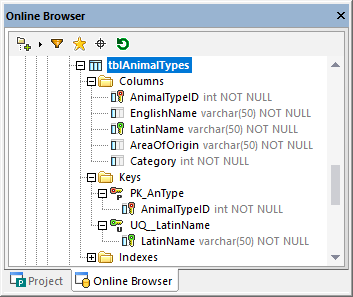 In the Design Editor, the column to which the unique key is assigned is displayed in bold when you select the unique key constraint in the "Keys" section.