The Charts window serves to display selected data from the result grid in a graphical form. It contains nine tabs so that you can produce different charts from a single result grid or from different Result windows.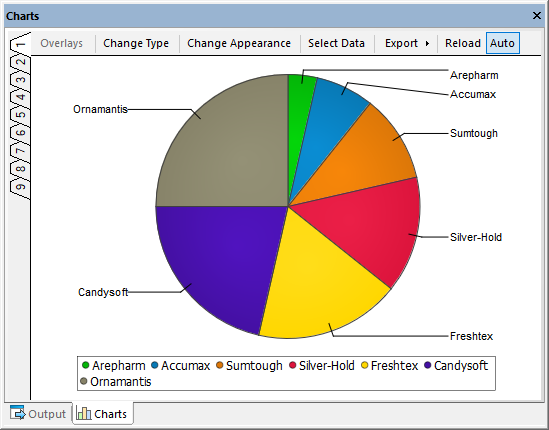 The Charts window provides the following commands:
For more information, see Displaying Charts.