The DatabaseSpy Interface
The main components of the DatabaseSpy graphical user interface are illustrated below.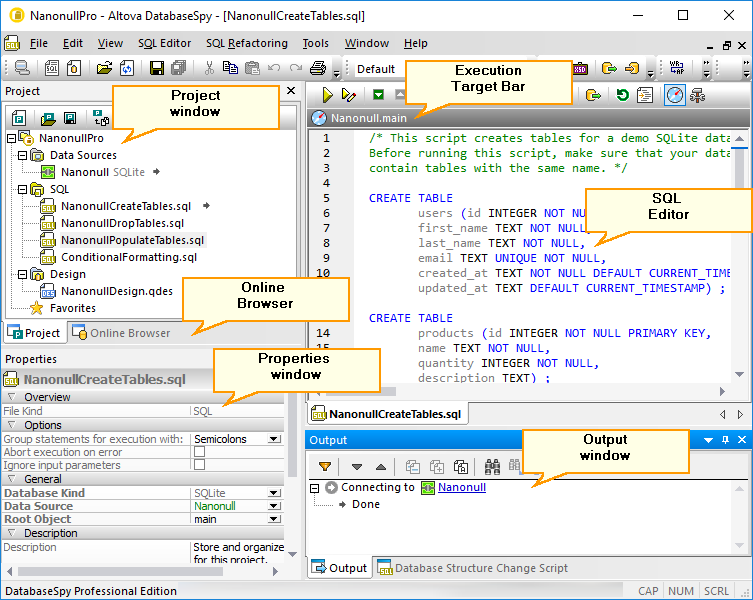 The interface consists of the following main items:
•Several helper windows which help you connect to a database, explore objects inside it, and organize files into projects. These include the Project window, Online Browser, Properties window, Overview window, Data Inspector window, and Change Script window. Some of these windows are displayed by default, while others can be triggered on demand from the View menu.
•The main pane is reserved for the SQL Editor, where you can enter, edit generate, and run SQL statements (this requires that a data source be created first, see the Tutorials).
•The Output Window (displayed by default in the lower part of the interface) shows various messages, warnings, and errors that may occur while you work with databases.
Use the

buttons displayed in the upper-right corner of each window to show, hide, pin, or dock it. To restore toolbars and windows to their default state, run the menu command Tools | Restore Toolbars and Windows.
To quickly hide (or unhide) all windows except the main window, run the commands View | Toggle All Side Windows and View | Toggle Output and Change Script Windows.