Check constraints are used to validate data accepted by a column. They provide an expression that must be satisfied before data can be inserted successfully. Check constraints can be defined on table level (that is, several columns of a table are checked in the expression) or on a single column. Multiple check constraints can be applied to a single column.
In the Online Browser, check constraints appear in the "Check Constraints" folder of a table, and are shown with the

icon.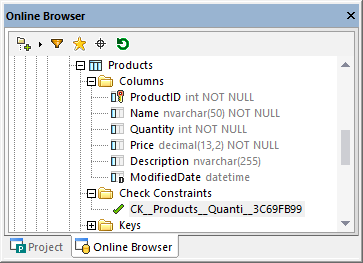 When you select a check constraint, the expression used by it is displayed in the Default property in the Properties window.
In the Design Editor, the expression is displayed in the "Expression" column of the "Check Constraint" section of a table design.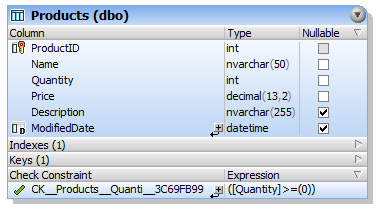 See also Creating Check Constraints, Editing Check Constraints and Dropping Check Constraints.