Editing Default Constraints
When you change the value of an existing default constraint, the default constraint is always deleted first and then recreated with the new value.
To change the default value of a column:
1.Select the column in the Online Browser and make sure that its properties are being displayed in the Properties window.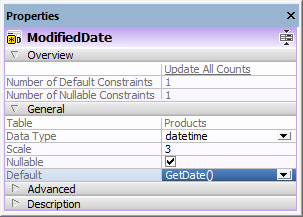 2.Edit the Default property as required. The respective SQL statement is generated automatically in the Database Structure Change Script window
3.Click the Execute Change Script

button.