The diagram below illustrates the high-level process of sending AS2 messages with FlowForce Server Advanced Edition.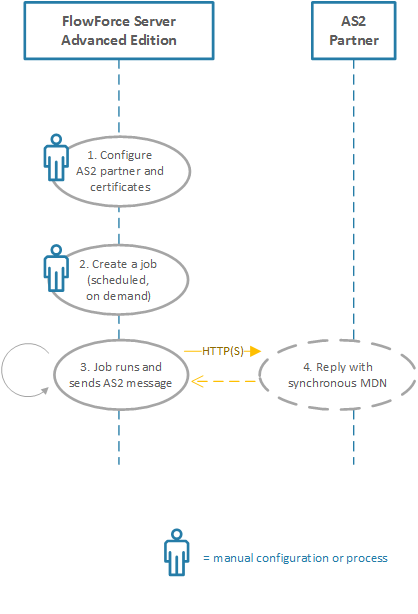 Sending AS2 data with FlowForce Server
The process illustrated above works as follows:
The diagram above represents a simple configuration. It assumes that the content required for the AS2 message is readily available and must only be supplied as input to the FlowForce Server job. If you need to generate the AS2 message content automatically by mapping data from various sources, the AS2 process can be further automated with Altova MapForce and MapForce Server, see AS2 Integration with MapForce and MapForce Server.
For step-by-step instructions, see Sending AS2 Messages.