The Edit CALS/HTML Tables command enables data structures in the XML document that follow the CALS table model or HTML table model to be generated in the output as tables. The table markup in the output formats is derived directly from the XML document. However, additional table formatting styles can be added via the SPS.
Selecting this command pops up the Edit CALS/HTML Tables dialog (screenshot below).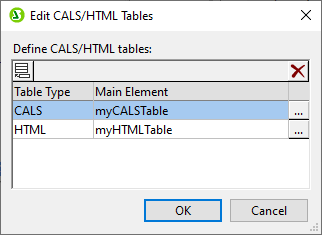 For details about CALS/HTML tables, see the section Tables.