The Requirement diagram is a diagram type designed specifically for SysML. It integrates the behavior and structure models of SysML with engineering analysis models, such as performance or reliability models. It models text-based requirements and the relationship between requirements and other model elements that satisfy or verify them.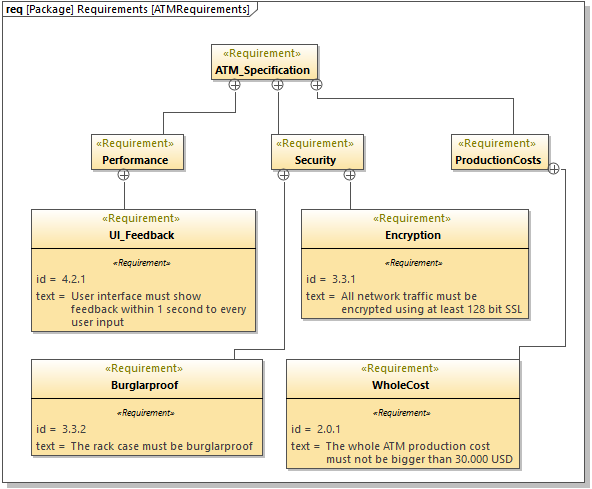 Requirement diagram
With Requirement diagrams, you may often need to create multiple lines of text, in order to maintain the size of requirement blocks within reasonable limits.
To create multiple lines of text:
1.Double-click the text.
2.While holding the Ctrl key pressed, press Enter.