Adding Raised Exceptions to Methods of a Class
To add raised Exceptions to methods of a class:
1.Click the method of the class you want to add the raised exception to in the Model Tree window, e.g. getBalance of the Account class.
2.Right-click the Properties window and select Add Raised Exception from the pop-up menu. This adds the raised exceptions field to the Properties window, and automatically selects the first entry in the list.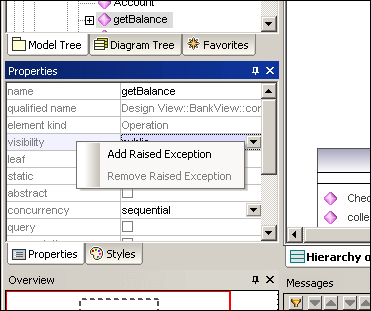 3.Select an entry from the list, or enter your own into the field.