The diagram pane hosts all diagram windows that are currently open. For information about creating new diagrams, opening existing ones, and manipulating elements inside the diagram, see the How to Model... chapter.
The image below illustrates the diagram pane with four diagram windows open and positioned using the Window | Cascade menu command.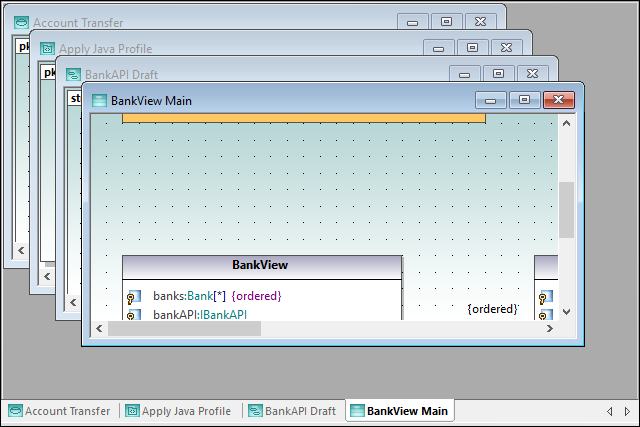 Diagram pane
Several commands applicable to the current diagram window are available when you right-click the corresponding window tab at the lower area of the diagram pane.
To apply miscellaneous commands to windows inside the diagram pane, use the commands available in the Window menu. Several window manipulation commands are also available on the Window dialog box (to open this dialog box, select the menu command Window | Windows).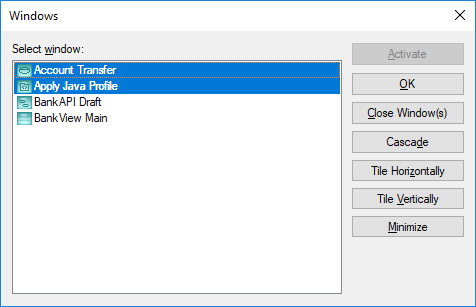 Windows dialog box
To select multiple windows on the dialog box above, hold down the Ctrl key pressed and click the corresponding entries.
To cycle through all open diagram windows, press Ctrl+Tab.