Show Off Your Collections with MyCollections 2
The MyCollections app from Altova has become a popular tool for Android, iPhone, iPad, and Windows users to catalog and keep track of their collections of books, watches, recipes, vacation destinations – you name it.
It's easy to share portions of or entire collections with your friends who have the MyCollections app, and now you can even publish your carefully curated creations to the web – and then share them via email or on your social media accounts.
Publishing collections is just one of the new features in MyCollections 2 – let's check out the full list of improvements.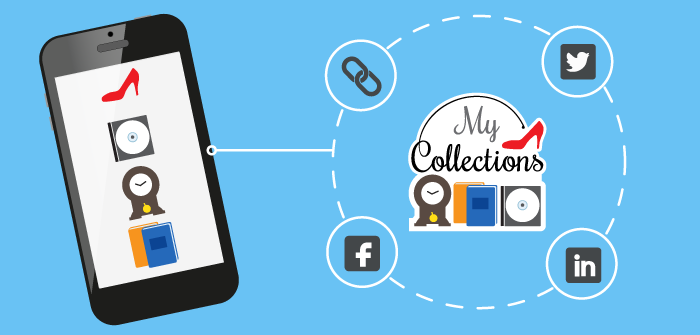 New in MyCollections 2
Significant speed improvements for collections with more than 20 records
It's not unusual for collections to grow quite large and include numerous photos and other details. Now these larger collections can be loaded, shared, and published even faster.
Publish your collections to the web and share them via email, social media, etc. 
When you want to show off your collection with a wider audience than your MyCollections friends, it's now as simple as a few taps. Select all the records – or a subset – in the collection you want to publish and tap "Make public".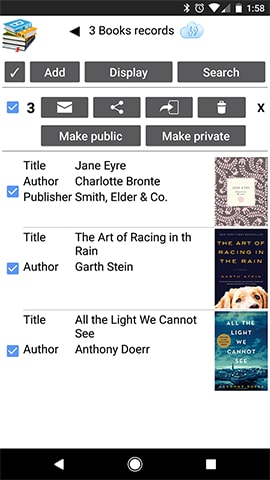 MyCollections will publish the records and provide you with a link, allowing you to share the public collection in an email, on your Facebook page, on Twitter, etc. When people click the link, they'll be able to view your collection in their web browser.
Example collections published by Altova
If you want to see how your published collection will look or get some ideas for your own catalogs, you can take a look at a few example collections we've published.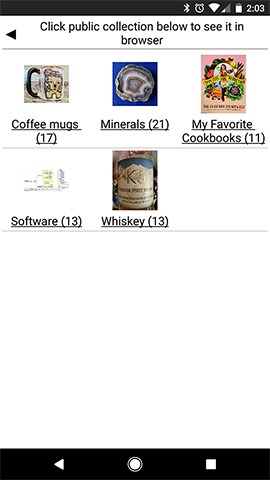 Barcode reading for easy data entry
Using your device's camera, you can scan a barcode to automatically add data to a record. For instance, in my Summer Reading List collection, I've used barcode scanning to automatically enter the ISBN for each item.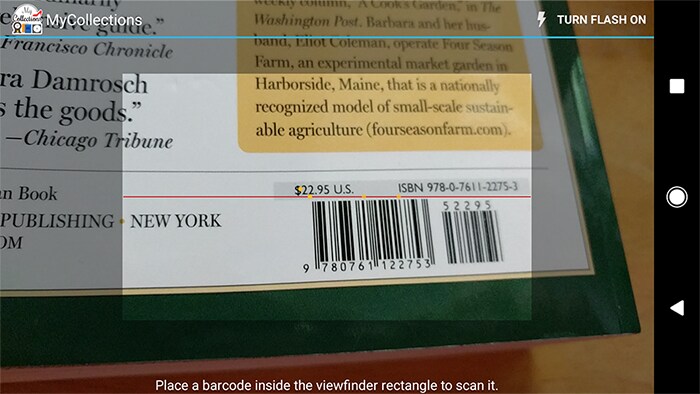 Image viewer (full screen)
For collections that include photos or other images, you can now tap to view an image in full-screen mode and zoom in/out.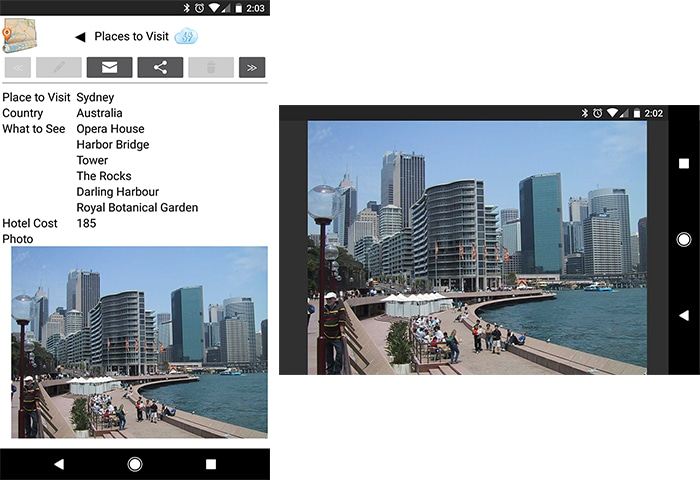 Import records via XML
Like barcode scanning, this feature has been added to help you add multiple records to your collections faster. Once you define the fields for your collection, you can then select the collection and tap the Import button.
MyCollections will show you the XML structure of your collection and you can create any number of  records using that XML markup – either with an XML editor or a text editor such as Notepad – and then upload the data by tapping Open import XML file.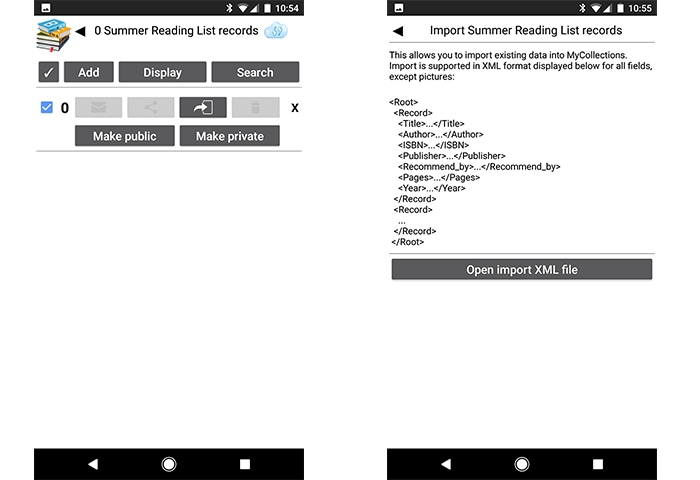 Get MyCollections
Try out all these new features now. If you don't already have MyCollections, you can search your app store for "Altova MyCollections" or use the links below to get the latest version of this free app for all your devices.
Built with MobileTogether
MyCollections was built with the MobileTogether RMAD framework. Based on one design, MobileTogether Designer generated code for native apps for iOS, Android, and Windows.
If you'd like to build a sophisticated, data centric app like MyCollections, you can get started by downloading the free MobileTogether Designer.