Altova: XML, SQL, and UML tools including XMLSpy XML Editor
Try before you buy! All Altova products are available for a free, fully-functional, 30-day trial. Start yours now!
Existing customers may update to the latest version here
News
Now Available - MetaTeam
MetaTeam, Altova's unique new online team collaboration and project management environment is available to try and purchase. Find out what sets MetaTeam apart!
New - Version 2014
XML Schema 1.1 support, XPath/XSLT/XQuery 3.0 support, integration of hyper-fast RaptorXML engine in MissionKit tools, support for new databases, Eclipse 4.3 support, and more.
XML Schema 1.1 Training
Check out our new, FREE, online training course on XML Schema 1.1 Technology.
Altova's New Server Software Products
Cross-platform, high-performance automation of data validation, data processing, data integration, and report generation jobs.
Altova Blogs
Read the latest posts for helpful tips and tricks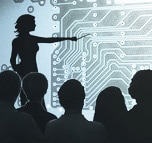 Learn about tools for XML Schema 1.0 and 1.1, from modeling and editing to mapping and reporting...
"I have learned that there is no substitute for quality tools. And truly, MissionKit is... the single best resource for enterprise development that I have encountered, and a prime example of how software should be written. My sincere compliments on an excellent product."
Thomas D. Blersch, Sr. Software Engineer, Exeter Gov't Services
4,657,716 Users worldwide