Ahh spring! Birds singing, flowers blooming, and the sun rises earlier and sets later. All that extra daylight gives solar power generation systems more hours to make electricity. As the summer solstice approaches, solar generation systems enter their most productive time of year.
Owners of rooftop solar systems can be passionate about tracking their productivity. The actor and comedian John Hodgman even moderated a disagreement over obsessive monitoring of solar production. My friend Kasey is also enthusiastic about solar power. Whenever I see Kasey, she reports her latest kilowatt-hours stats. Kasey's home is in a warm, sunny climate where air conditioning is her biggest electricity demand. She installed solar panels on the roof of her house at the end of last June and her system raced to generate enough power during long summer days to offset her air conditioning.
After receiving the electric bill for August, Kasey called her solar installer to report success – her home's electricity consumption for the month was zero. "I have to confess, I read my meters every single day to see how the system is doing," Kasey told the installer.
"Everybody does it," the installer replied. "Some users even tell me they check the meters three times a day!"
Kasey asked me if a mobile phone application built with MobileTogether might make a good reporting tool for her solar power system. "I could enter the meter readings into my phone," she said. "I can do it every day when I take the dog out before breakfast."
That's how our mobile app development collaboration began. The result is the MobileTogether app we call Solar Power Tool.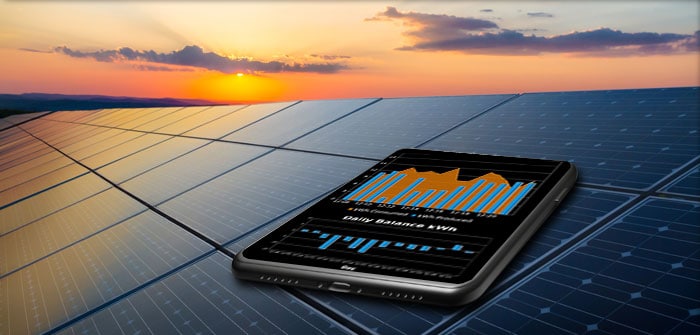 Read more…