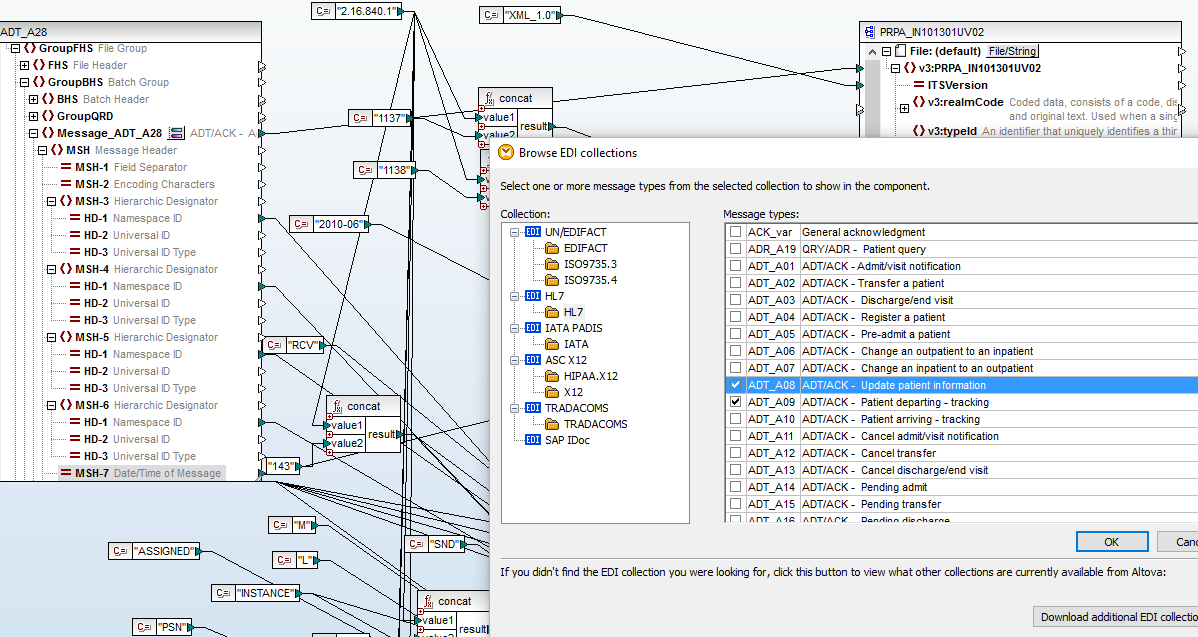 HL7 Data Mapping and Conversion
ANSI HL7 is another EDI format supported by MapForce for defining mappings between different types of data. Though some compliance regulations specify the newer, XML-based HL7, there are many jurisdictions that still need to update their legacy systems to handle this format, and many that even have multiple disparate data formats in the same system.
MapForce supports both legacy EDI (v2.x) and XML-based (v 3.x) HL7, and you can map between the two versions readily.
Editing HL7 V3.x Messages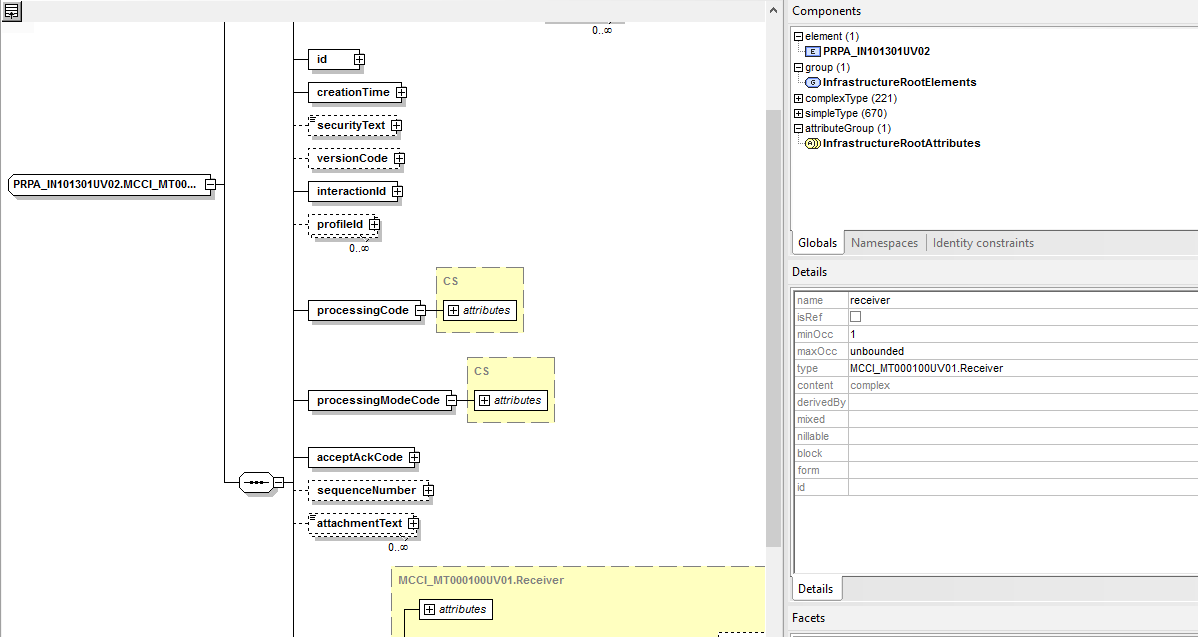 Since v3.x HL7 messages are in XML format, it's easy to edit them in XMLSpy with help from graphical visualization tools, wizards, and Smart Fix validation with auto-error correction.