In the FlowForce Workflow
A FlowForce job is created in Altova FlowForce Server. The FlowForce job specifies: (i) the inputs and outputs of a StyleVision Server transformation; and (ii) the triggers for when the job is to be executed, such as a specific time every day. At execution time, Altova FlowForce Server passes the transformation instructions to StyleVision Server, which then carries out the transformation.
The role of StyleVision Server in the FlowForce workflow is shown in the diagram below. (The role of MapForce Server in the workflow is also displayed since FlowForce jobs can be created that send Altova MapForce mappings to the Altova MapForce Server for execution.)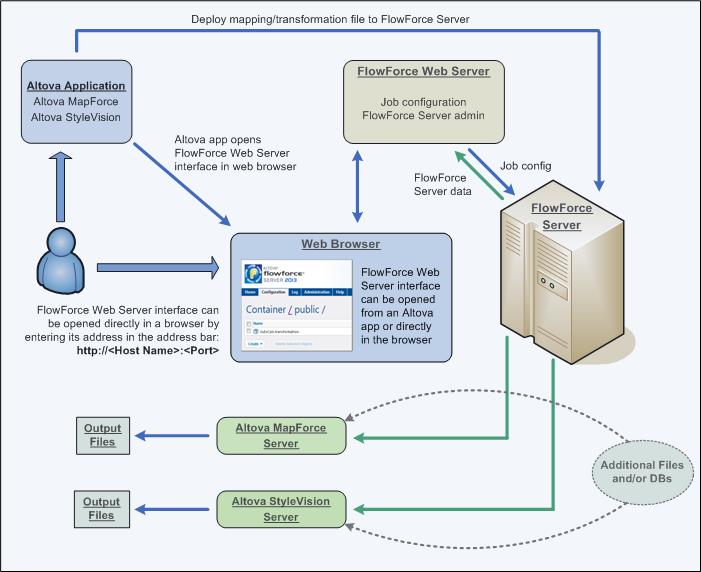 Additionally to being invoked by a FlowForce job, StyleVision Server can also be invoked via the command line. Usage is described in the section StyleVision Server Command Line.